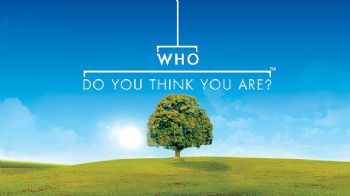 Life is constantly moving, constantly evolving constantly being constant. Things can change at any moment and they do but they can also stand still for what seems like an eternity. Life is predictable but unpredictable. In this way life is great and worth living because even though you know the story, you're born-you live-you die, There's know way of knowing the in between. The good stuff. Even if you wake up every day and follow the exact same routine; same breakfast, same workout, same uniform, same car, same route, same dinner, same bedtime. You never know what could happen in between those gaps. Realizing that is exciting it makes me want to open more doors just to see whats behind them, maybe slam a few shut.
Up until this point I've been a shut in. I don't want to go on about how my mother didn't love me, and how I was rejected by everyone in any of my schools because I was fat ultimately taking me down a lonely dark twisty path. That's my past. That isn't who I am. That's no longer my story. I'm rewriting my own history. Re-choosing the memories and feelings that I want to define me, not what they chose not how they want to define me. If there's one thing I've learned on this weight loss journey it's that no one gets a say in who I am but me. I get to make these decisions. Do you know how freeing that is? It's amazing. It feels amazing.
Recently I've broken out of my shell. I started taking college classes online. I have 6-9+ hours of homework every single night. I've been taking these classes for 2weeks as of today and I feel empowered. I feel like I'm normal for once. I'm not the fat kid trying to squeeze into a desk or dressed in all black and trying to be scary so other kids won't see exactly how fat I am or have the guts to say anything mean to me. I feel like that normal girl that I've never gotten to be and confident. Very confident. This may seem small but the other day I made the first phone call I've made in a year, and it was easy. To explain, my shyness has gotten so bad over the past year, my confidence so low that is, that I haven't been able to make a phone call without shaking. And I know that sounds horrible and really lame but that was my life and to finally leave that behind me. Feels amazing.
I've learned a lot of things since I started my journey, Weigh and measure your food until until you can tell what a serving is, Calculate your calories every time you eat until you have them memorized-because we tend to eat the same foods on repeat so you won't have to calculate forever, Being healthy feels really good, Who you've been is not who you are, who your past has made you is not who you are, nothing is set in stone, and you are how you feel. Even though I weigh 254.0 pounds, I feel skinny and pretty and healthy. So that's how I'm going to act. I'm no longer that shut in afraid to go outside because there's a chance someone might make me feel bad. I'm no longer that person. And that... feels amazing.

Question for the readers

What have you learned on your weight loss journey good or bad, and how did it make you feel then vs. Now?