Monday, April 08, 2013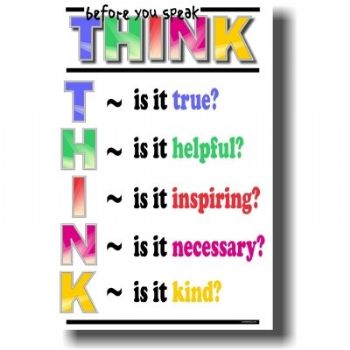 Before I speak I am trying to remember this. I am teaching this to my children as well. Once we say something, we cannot take back our words. Hurtful words remain with us--they don't go away and the can haunt us. Or, our words can be a source of inspiration and joy.
I am not telling you what to do. However, I am sharing this because I feel it can make one's life better, plus spread to making others' life better.