Quote of the Day: "When you speak a negative tone to yourself, you set your life to be that way." (Joel Osteen)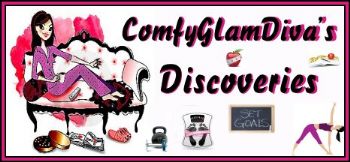 Today was Super Soul Sunday! on the OWN network! You all know that I love watching Super Soul Sunday, love, love, love it! I will tape that show every Sunday and then rewatch it during the week and pull out my trusty notebook that I have for it.
I firmly believe that you should welcome peace and harmony into your lives. That's a big reason that I enjoy watching Super Soul Sunday. I know that Oprah isn't everyone cup of tea, but she does so much to try and help you find you way to be the person you were always meant to be. I can always find something in each show that gives you that moment of "a-ha" and isn't that what life is really about? Learning things to better yourself. I'm so sick and tired of all the anger and negative attitudes and feelings that people have every day. I too, have those days when I feel crappy and want to say screw it, but I don't carry that with me and let it settle in on everything and everybody else in it.
It's like people get some kind of joy when they upset or hate on someone else, it makes them feel like the "Mean Girl" that is so celebrated in our day and age. You have that get sh*! faced and drunk, falling down half-naked, sleeping with everyone and they make a tons of money for acting that way. HUH? On the other hand, you have people that feel it is their need to make your day a bad one. What happened to a girl growing into a lady?
Last week on Super Soul Sunday, Oprah had on an episode of Lifeclass and it was the one with Joel Osteen. He was talking about how what we say about ourselves we become. Your words and thoughts about yourself become your reality. He had everyone in the audience think about the sentence, "I AM...." and what you put after that because you have to believe it.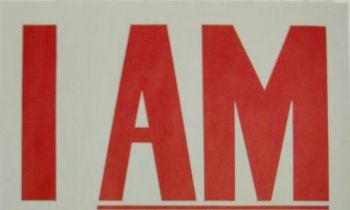 In my notebook this is what I wrote....
I AM...
1. Strong
2. Determined
3. AWESOME!!!
4. Beautiful
5. Positive
6. Amazing
7. a Good Person
These are the things that I know for sure I am. What would your list be? Would it be positive or negative?
It can be exhausting for someone to always be negative about everything, it brings others down. I know someone like that in my life, everything that seems to come out of her mouth is negative and I honestly think she doesn't realize it. I know that there are people in her life that are starting to tire from it because it is all the time. If everything in your life is so crappy and your sick of it then stop complaining about it and go and do something to change it, but don't bring everyone else down with you.
For the most part I am an upbeat person, not much gets me down. I choose to see the good and positive in things rather than the negative. I choose to pick and fight my battles instead of turning everything into a battle. I treat people with respect always because that's the way it should be. I choose to speak to people in a normal tone rather than raise my voice and yell when something is wrong because there is no need for it. I choose to not let traffic or long lines get to me because what can you do about something that you have no control over?
You have that choice to be one way or the other, no one else makes that choice for you. Yes, there are people who have done bad by us and say things that stick in our head for the rest of our lives, but when YOU CHOOSE to allow it to be a part of you that's all on you. That something that keeps you from moving forward or changing in your life, you control it. It might be what someone else said or did, but you control it. If you have to get up every morning and give yourself the same pep talk or listen to some up beat song to start you off in a positive then that's what you have to do.
It's not easy to get out of that negative rut that you have built for yourself, but you can do it.
-*-*-*-*-*-*-*-*-*-*-*--*-*-
*-*-*-*-*-
Whew! The wind is howling out there like crazy right now. The Spring snowstorm is blowing in right now getting all ready to drop down on us tomorrow night. Yep, that's what I said some more snow. I told you that we weren't done with it. Apparently a nice amount is coming, good thing I didn't turn on the sprinklers yet.