Story Continue..Happily Ever After
Sunday, April 07, 2013
Two love birds are finally met..."Me & My dear Husband"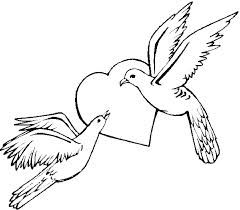 He arrived yesterday at 11:00 pm. I was waiting for him @ airport gate eagerly. My sister was on the phone and she kept saying to me "Your eyes are not moving from gate. He will come just wait few min". Everyone was coming from the gate and my eyes were looking for him. I kept asking to so many people (air hostages) that if anyone left on the plane. He took his time coming at front but I knew what I was feeling from inside. I am sure someone also had this experience when their love one goes to different country for long time and come back home. my heart was bitting very fast. And finally he arrived. I was fallen in his arm and tears came out from my eyes. YES....It was 10 month a very long wait (I don't know about anyone else but yes that was long time for me and for him also)
We came home around 2 and then calling in-laws and family back home that he reached safely. We both were tired but no one wanted to sleep. We had so much to say to each other and so much to talk to each other..
He is resting now yes its 2:40 pm and he is still sleeping (tired and also with time time difference). I wanted to wake him up but his innocent face won't let me wake him up. It's night in India so obvious he might be feeling sleepy and having his beauty sleep right now.
Now just me and him and our happy life and happy family..