Hello dear Sparkfriends,
My hike today was sooo lovely! It was everything a hike should be for me: lots of sunshine, cool but not cold, with lots of wild flowers and even a castle. Perfect.
It started outside Troissereux's castle (built in the 15th and the 16th centuries). Its architecture is typically Renaissance.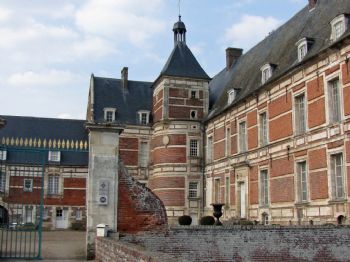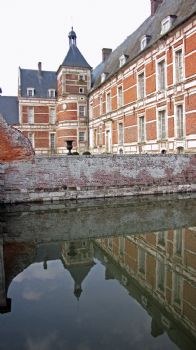 Then I left the village and started walking through the fields. The sun was warm and it felt wonderful!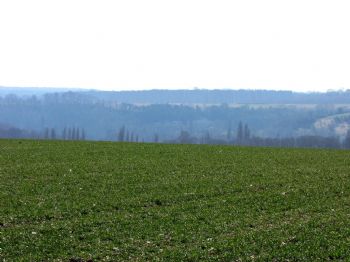 I saw my first butterfly of the year. It was telling me it is just the beginning of the warmer days!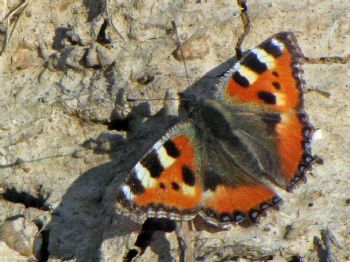 And there were lots and lots of violas everywhere! I had never seen so many.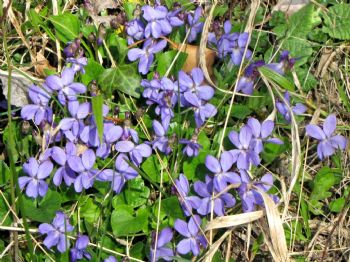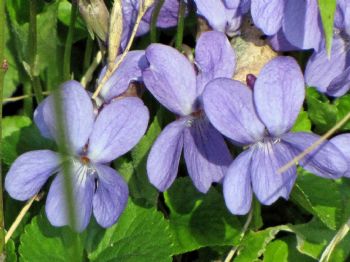 After I crossed a little hamlet and passed by a roadside cross, I was in the fields again.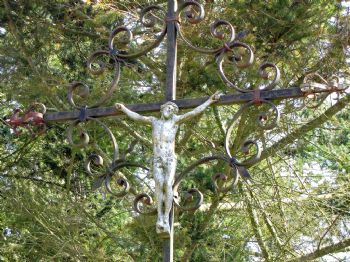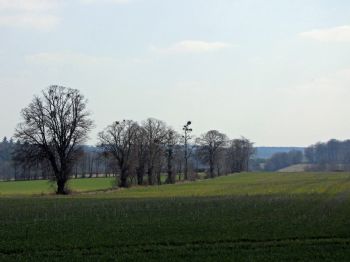 One of the things I love when hiking is passing by a sign that says 'Dead end', and to continue walking!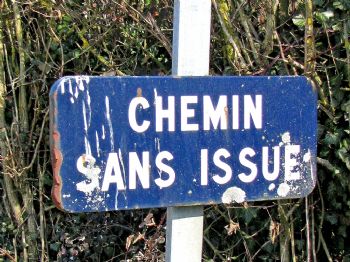 The woods are just starting to wake up!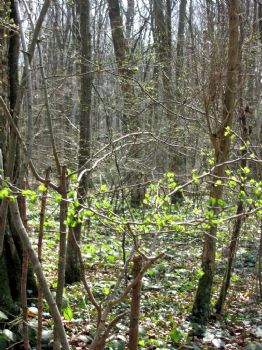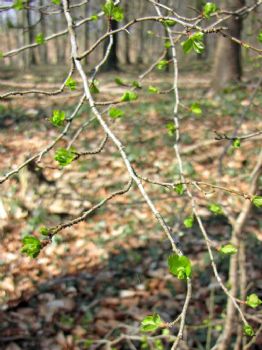 After crossing more fields and more woods, I was back in Troissereux. I had to cross the village to reach my car, and it was fun because it was 'Brocante' day (car boot/garage sale). The whole village was full of people browsing at all kinds of fun things, like bird cages...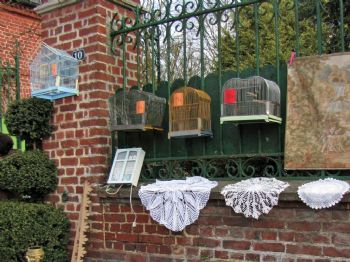 ... or plates with Emperor Napoleon painted on them!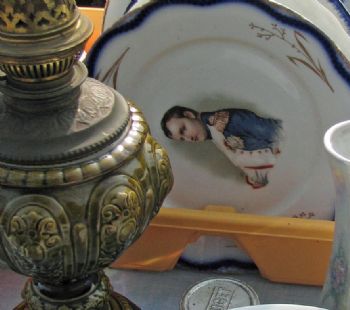 Voilà! That was my hike today. I am feeling great tonight. Isn't it amazing how fantastic a few hours of exercising and lots of sunshine can make you feel? I hope you are also having a beautiful weekend!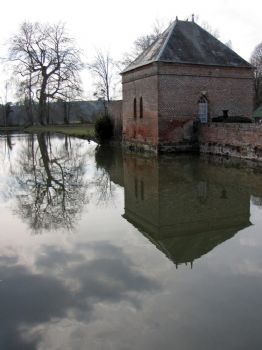 I made the most of all the fresh and 'pure' air today, as I am off on Saturday to one of the most polluted cities in the world, Cairo, Egypt. I am looking forward to meeting my wonderful colleagues there. A couple of them told me already that they will show me their city and take me to the nearby Pyramids, it will be wonderful! (And of course, I'll share my discoveries with you!!!)

Thank you for reading!