Sunday, April 07, 2013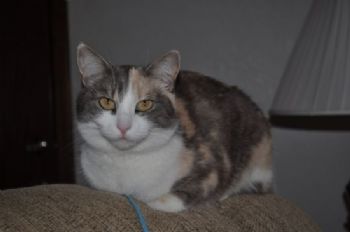 My little furbaby is so weak and tired. She continues to fight the sickness that is affecting her liver. I carry her outside for some fresh air, following her around as she explores the yard. Often she only walks a short distance and sits for a long rest with her eyes barely open. I carry her back inside as it is cold outside and I don't want her to get chilled. She isn't eating much or drinking much.
Yesterday she ate a little bit of wheat grass.
I pray her medication works fast as her body is so weak. Its so sad to see her this way. She has become skinny in just a few days.
Please keep praying for her. The vet said she could beat this. Right now she looks extremely ill.
Yesterday I did 18 min. of JNL fusion workout for legs.