Sunday, April 07, 2013
When the scale isn't cooperating, the muscle tone sure is! I went to buy a new spring jacket and much to my chagrin, I fit in a size large compared to my 1x winter jacket, woo hoo!!!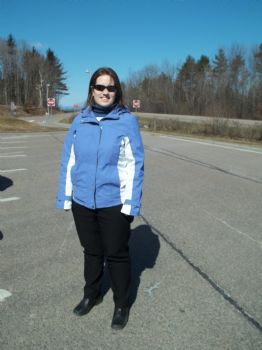 My mom was saying, "Oh it is 2 flights of stairs to get to the bathroom at the University yesterday." I say this is a walk in the park, me at the top of the stairs below....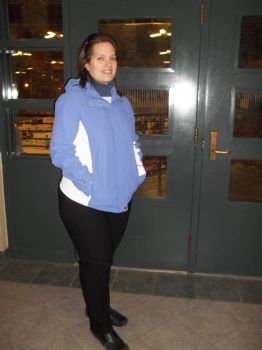 My husband surprised me with a shopping spree after the powwow we enjoyed. Yet another victory on my part in the clothes department! Medium and size 12 dresses, over 5 years since I could wear that!
Went to Kohl's for legging and fit in a size large compared to the 1x from last year!
I have so much to be thankful for, my hard work paying off, a wonderful husband that buys me beautiful clothes that he gives me advice on and another day to wake up a size 12!