Saturday, April 06, 2013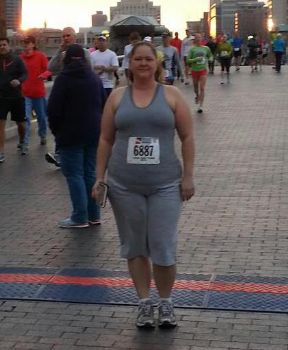 Not the most flattering picture but definitely one I would like to share. 15k trot this morning. 13:46 min miles. OMGoodness, my feet hurt. BUT, I did it! I completed the 15k and didn't even once think of quitting. I thought of how much I was hurting, but I kept chanting, 1 more mile, get to the next mile and see how you feel. I yelled at my husband around mile 5.5 because he upset me but I apologized later.
My husband did well this time, he didn't upset me that much and he was just there. Which is what I needed. I am thankful for all the support I have received on this journey. Hopefully next month for my mini I'll be more gracious with him.