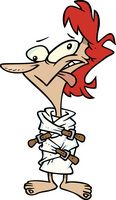 So, I'm trying to get "out and about" each day, getting my "exercise" while I do so. Normally I am sitting in front of the computer 5-6 hours a day and then watching TV before going to bed, getting up the next day and starting over. I want to break that up some, not as much "straight" computer and not as much time in the afternoon for TV.
I started my new plan yesterday, going out and buying a pair of New Balance walking shoes, they are supposed to put less stress on my knees and back and they are certainly "wider" which makes me feel more "stable" and less likely I'll fall over and go boom, a problem I've had in the past :-) I practiced in the store balancing on one leg and even my bad knee-leg did better than usual. Now, if I can only train myself to pick up my feet instead of shuffling; these shoes definitely don't let me shuffle (almost tripped going down the stairs, not good!). Anyway, after the shoe store I went and got my hairs cut.
The "out and about" does not have to be strenuous, one of the things I've noticed studying my sleep is just that getting out helps blood pressure and sleep. I'm hoping walking to/around stores and getting in and out of the car, etc. will be enough 3x a week to qualify for actual exercise. I'm on the lookout too, during the day, for opportunities to do more chores around here, go up and down the stairs fetching things, etc. (I'm doing my laundry this morning, that is a pretty good workout sometimes).
So, in looking for how to do "out and about" well, I'm thinking I can buy things, like yesterday but one can only go out and buy so many days of the week, LOL! I decided though that instead of having all my groceries delivered as I currently do, I'm going to back off some and go to the store for the stuff we run out of sooner, only have deliveries once a week maximum. I'll have the heavy and bulky stuff delivered, some of the meat and odds and ends but, otherwise, I'll run up to the store for the "basics' that we run out of often, the milk (husband's), eggs, bread, etc.
So, I'm looking for other reasons to go out, thinking of the library (instead of buying so many books for my Nook) and I keep trying to ignore the word "GYM". Then it hits me!
My husband and I did "research" on what grocery store had the best ground beef for our hamburgers to grill in the summer. It was a lot of fun, and I had previously done the same with dark chocolate from my grocery store versus bars from my health food store (the grocery store bar won :-) getting the grocery bar and a bar from the health food store and each of us eating a square of each every night after dinner and comparing. I'd get a different health food bar the next week and we'd try again. We did that for 3-4 different bars.
Why not research all the different gyms, in person? Just going out to a different gym and seeing if they have a free workout, how much they cost, what they offer, getting a brochure, etc., I don't have to join, I just have to "go" and be out and about checking it out! There have to be at least 10+ different brands in my 5-10 miles area. I could get a couple months worth of research out of that while I decide if/how I want to join one. Maybe by the time I "should" decide, I'll have been out and about enough that I'll know that's the next step for me or I'll drop that, having already joined some other activity/club/class? I could "go" to the gym, just not drink, LOL!