Saturday, April 06, 2013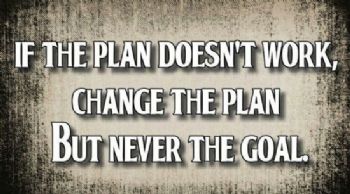 When I committed to this journey on 1 September 2012 all I could see was the long road stretched out ahead of me. Brimming with new-found confidence, I not only let SP determine the weight goal for me, it also determined the time-frame. To me that was the best fit because it gave me a chance to change the plan if I desired.
As I've been losing weight, I've adapted my caloric range and began tracking sodium - working to keep my weekly average to roughly 1,000 mg per day.
I am 10 pounds from seeing the goal line. Once I achieve it, I can decide what to do next. The most important thing is to finish what I started. Eventually I will get there. Whether I do it now or by August is not the point. Getting there is!