Fun Friday...5%challenge ...last snack idea
Friday, April 05, 2013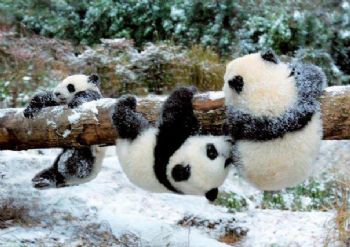 How many of you have this much fun in life? I think I tend to be too serious and smiled when I saw this ... So I am curious, do pandas really have more fun than polar? or grizzly, or sunbear or Kodiacs?
Final day of this week of finding healthy snacks...opened the fridge and wanted a hot something... SOoooooo....1/2 cup left over mashed potatoes into a bowl...1/2 frozen petite peas sprinkled over it and 2 Tablespoon diluted dressing [I pour half a bottle of dressing into old bottle, add equal amount of dill vinegar which has no calories but watch the salt if that is an issue for you...shake well] I like blue cheese or sweet onion for potato anything.... zap in micro and I have 2 veggies and only 170 calories!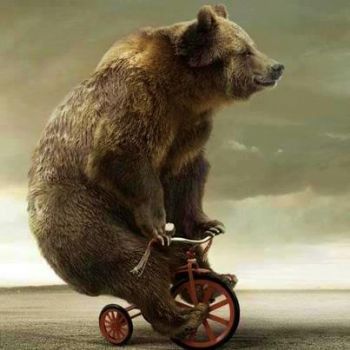 Maybe brown bears have the most fun? TeeHee Have a great day.