Friday, April 05, 2013
Despite serious reservations, I actually enjoyed the concert. We met up with my sister and her daughter, who had travelled down from Lincolnshire, and had a Very Nice Day Out. Average age of the audience was, at a guess, around 10, which meant there were plenty of mums and dads there too - a fact not overlooked by the One Direction boys who very politely thanked all the parents for spending their hard earned cash on allowing their kids to come. What nice boys they are! It was, all in all, good family entertainment. I spent half the time looking around the audience and smiling at the faces of these wee kids - pure joy. My daughter loved it and I am, for now, her best friend forever.
After the concert, we made sure my sister caught the right train home , then we spent the night at a Premier Inn - a budget hotel chain, excellent value for money and recommended to anyone wanting somewhere affordable and comfortable to stay whilst visiting the UK. The next morning we had about 2 hours before needing to catch the Eurostar so had a quick dash to Oxford Street, Hyde Park end, where the Marks and Spencer flagship store is situated. Essential knicker shopping done, we grabbed a couple of packs of sandwiches and made our way to the train.
Just 3 hours later and we were back home! I love London.....
One Direction!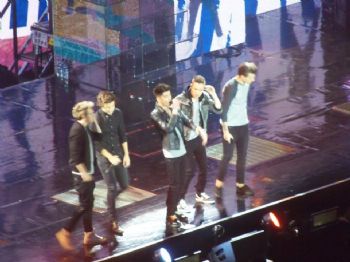 Telephone box
Red London Bus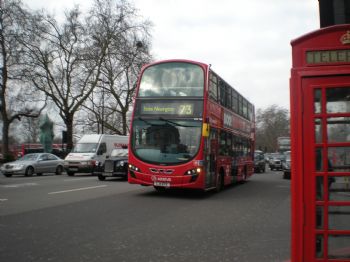 London taxis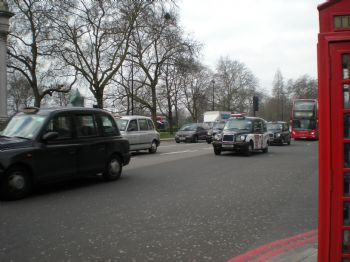 Marble Arch (Hyde Park)