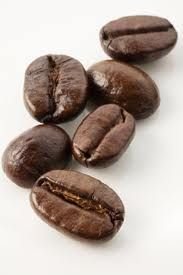 This morning I am listening to a podcast by a counselor who specializes in post-traumatic stress recovery, and she has a wonderful story to share.
A young college girl came home from college, and wanted to drop out. She told her father that nothing was going right, her relationships and friendships had gone sour, schoolwork was way too difficult, and she could no longer cope.
Her father, who was a chef, took her into the kitchen. He sets 3 pots of water on the stove to boil. In the first, he places one carrot. In the second pot, one egg. And in the third pot, he tosses in a handful of coffee beans. He allows the 3 pots to come to a boil for 15 minutes.
After 15 minutes, he turns off the pots, and tells his daughter to look in the pots. She doesn't understand, so he puts the contents of each pot into a bowl, and tells her to inspect them and tell him what she sees. She says, "Well, the carrot looks mushy. The egg looks the same. And all of this brown water in the third bowl smells pretty good."
"Now watch what happens to each", the father said. He mashes the carrot, breaks the shell of the egg, exposing the hard boiled egg, and pours some of the coffee into a mug and hands it to his daughter. It is a wonderful blend and tastes delicious.
He says, "All three of these things went into the exact same stress. But they all came out differently. The carrot did not hold up. The egg, which was soft inside to begin with, is now very hard. And the coffee beans are exactly the same. But they have turned the water around them into something amazing." Then he says, "What are you going to be, the carrot, the egg, or the coffee bean?"
We are all given the opportunity to change every day. Are you going to be like the coffee bean? Will you embrace the stress and use it to create something beautiful?