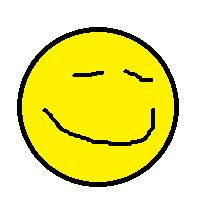 This morning I stepped onto the scale as I do most mornings.
108.52 kilograms.
That probably doesn't mean much of anything to you if you weigh in pounds.
And when I write that I started this at 131.54 kilograms, that doesn't really make it any much more clear.
131.54-108.52 = umm....
23.02kg
So, a kilogram is 2.204 pounds, approximately, and so to put that into units that most folks can relate to, I've lost
23.02 x 2.204 = 50.74 pounds.
Pretty nifty.
That's an average about 1 kilogram (2.2 pounds) per week, which has been my target rate based on the approximations and estimates of my maintenance calorie level and calories burned per activity.
I'm encouraged by that.
But I really don't have much control over that rate.
In the coming weeks and months it might be more like 2 pounds per week.
Or 0.5 kilograms per week.
It's going to be whatever it's going to be and I don't mind.
As I write pretty often, I ABSOLUTELY have no control over what the scale might read.
That's why I personally don't do "weight by a date" goals.
You won't find me writing about wanting to lose "10 pounds by May" or anything like that.
I don't care if others do that, but that's not what I do.
And the reason I personally DON'T do it is that I want to set goals for things that I can control.
I can control a few things:
1. My food intake. THAT is the biggie. I write this often that you can EASILY out-eat your exercise.
2. What I do with my time. I can sit on my backside and watch TV or I can DO things.
3. My expectations. It is SO easy to set up unrealistic expectations. So I purposefully set mine so that I'm not discouraged when things don't live up to expectations that aren't reasonable.
Everything else... well, most of those things are out of my control.
I can't control what the scale will read.
Or how someone will respond to something I've said or written.
And I cannot control every aspect of my life.
Things happen that we don't expect.
And that we cannot anticipate.
And that we can't prevent.
That's life.
I've written this before and had a few folks criticize me for saying it.
But I think - no, I KNOW - that I'm right.
Weight loss is hard.
It's hard because it requires significant effort.
And it isn't just for a little while.
And it ABSOLUTELY requires a change of the mindset.
And that... well, that's something that I'm working on controlling.
To say that I am fully in control all the time would be a lie.
But I'm working on that and stronger than I was.
I'm pretty strong.
Strong enough to overcome my obesity.
And I've found I'm WAY stronger than I thought I was.
And you are too.
So, I'm encouraged by the fifty pound weight loss.
I'm thrilled, honestly.
And I know there's nothing special about the next pound or the one after that.
I'm just focusing on my behaviors, attitudes, emotions and thinking.
And the weight loss... well, it'll continue to happen at whatever rate it does.
And I'm satisfied with that.
Make it a great day!
Matt