Thursday, April 04, 2013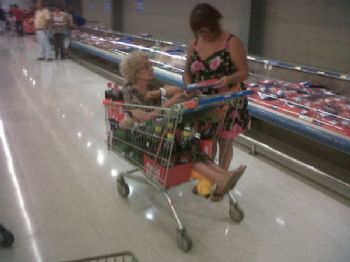 Today I received an email with this picture attached. While it is funny in a way, I decided I don't want to ever have to go grocery shopping like this.
So, I'll keep doing my exercises to strengthen my legs and stay mobile as long as possible. If I ever get to the point of needing to ride in a shopping cart to go to the grocery...just put me out to pasture!