Making it through another week full of therapy visits, piano lessons and planning ahead for things to come. Today I spent my free time at home working on some small things that I've been wanting done for quite some time so it felt great to check them off the list. I am still procrastinating on one of those though even as I type. The paperwork to hire people to work with Isaac. I can't believe how many forms these people are asked to fill out! As we have our first individual coming for dinner on Monday night for her "interview" I figured I better be ready. She sounds perfect as her training is physcial therapy and sports medicine. Downside is she goes home for the summer, but if we can get her started and plan on her in the fall that would be great. Then I can look for someone who is here during the summer.
Tomorrow I plan to go to the gym in the morning as I need extra time at home to get things ready for dinner tomorrow night. If I didn't have to take Isaac for counseling at 3 pm I could go in the afternoon though. Hmmmm Maybe Tim will be available for that tomorrow......
Dinner tomorrow is a family from co-op. They have two little girls (twins) and they are in my music class so it will be fun having them over. They want to see the baby goats so we figured it would be fun to have dinner too.
Gym Time Challenge
I'm actually doing okay with this. I haven't gone as much this week, but I am still getting my 45 min. in each time I get there. Wednesday morning I was still so tired after two days on my feet so I just toned things down a little, but still got a decent workout accomplished.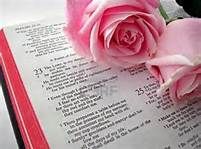 Let them give thanks to the Lord for His faithful love and His wonderful works for the human race. (Psalm 107:8)
God's unfailing love extends to the most rebellious captives and most afflicted fools. Psalm 107 is refreshingly clear: His love motivates wonderful deeds for the worst of men and women who cry out in their troubles.
The Hebrew word for "wonderful" is pala, meaning extraordinary, miraculous, marvelous, astonishing. These kinds of adjectives seem like they would be limited to God's "good" children, don't they? Yet His Word tells us He does extraordinary, miraculous, marvelous, astonishing things for the worst of the worst who cry out to Him . . . because He loves them.
(Beth Moore: Breaking Free Day by Day)