Thursday, April 04, 2013
Ok... well, we went away for Easter to my parents' in PA and it was a great weekend. I had so much fun seeing friends and family and loved getting to spend time with my nephew whom I hadn't seen since Christmas 2011!! Here's a few pics: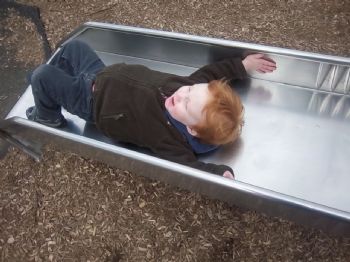 Spencer at the playground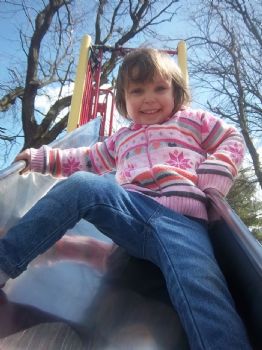 Chloe on the slide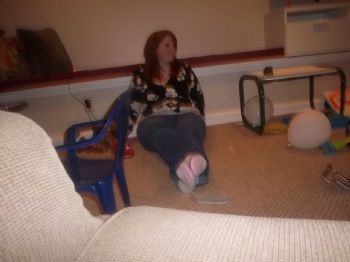 blurry, but I feel it's a decent photo for a "before" shot ;)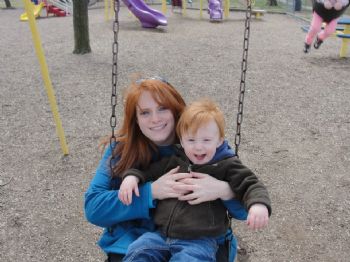 love this one of my beautiful boy and I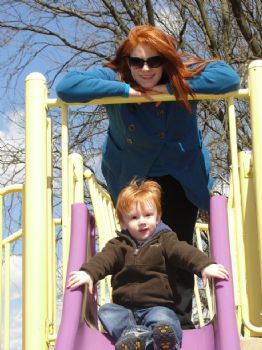 and this one :)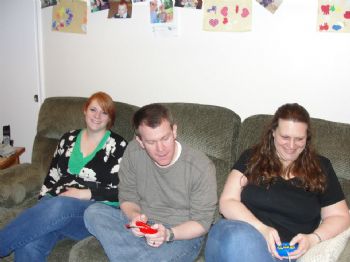 siblings. My mom requested "three kids on the couch for pictures" (meaning her grandkids) so we all sat down hehe
step-cousins; fast friends already!
Coming home from PA was another story- Tuesday was horrible as was yesterday. Another time, though... I've rectified all that was going wrong.
Tonight was the last BeFit class. We did an assessment of progress. I was able to improve the quantity of reps of all exercises we did (squats, running, and wall push-ups) so yay! Then Bre and Stacy demanded I do some regular, good-form floor pushups since that was my biggest achievement, and I did 10 which is a lot for me! :) I'm sad class is over, but ready to try something new. I've planned to work out with Stacy twice a week and hopefully sometime soon I'll be able to schedule some training sessions with Bre as well, I really like her. She's offering discounted group training sessions, but they're from 6-7 am and I go to work at 6:45, so we talked about scheduling a different time to meet.
Anyway... I didn't eat dinner and now I'm starved! Time for a turkey sandwich before getting ready for bed.