I have a small yard, but it keeps me busy. I always find a project to do other than weed and water. I started to do a little gardening other than flowers. My first veggie harvest is done, with much success, so I have done more plantings.
Check out the photo's.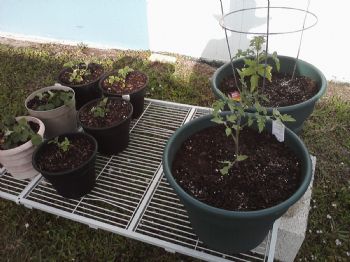 Strawberries and Tomato plants...Basil too. The rack they are sitting on was the damaged piece to Oliver's new cage. I found a use for it.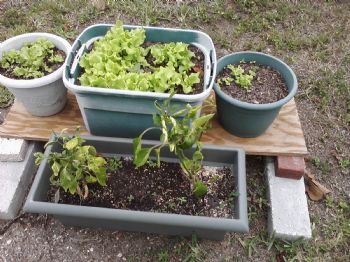 Lettuce and Peppers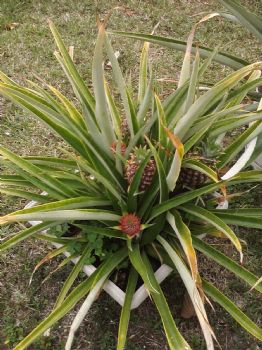 Pineapple - I count 5. They will be small, but sweet and juicy.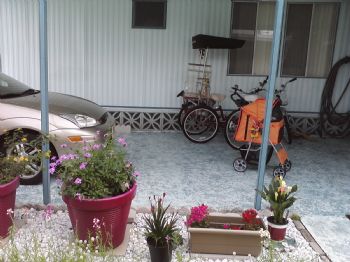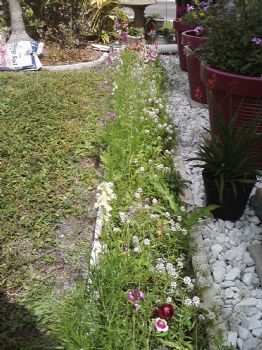 This was a fall project. I dug out all along the carport and put in the white rock and planters. I also put in one of those roll out seed gardens. I think next year I will plant my own, but it might not be flowers. Maybe something I can eat.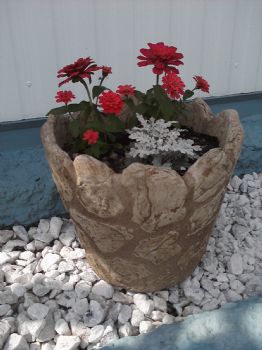 My new stone pot with zinnia's - luv it.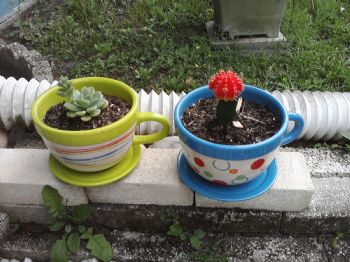 New Cups with cactus...not sure where to put them.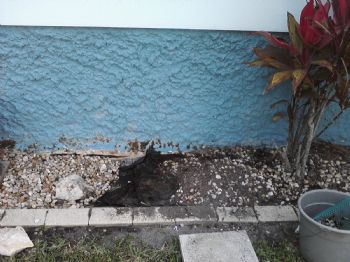 A project in process. Raking and cleaning up rock and adding more weed block.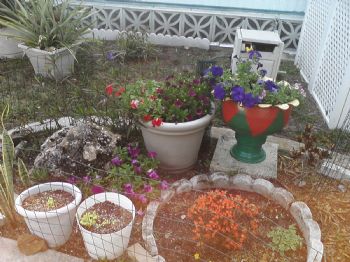 Another work area. I am putting up scallop edging along the mobile.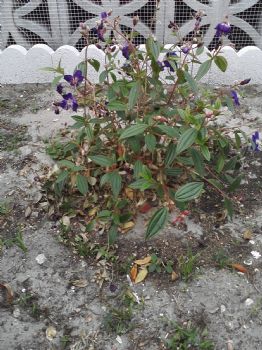 The Glory Bush with purple flowers. It will look better with edger's and mulch. It is suppose to grow to 6 ft tall and 5 ft wide...big bush.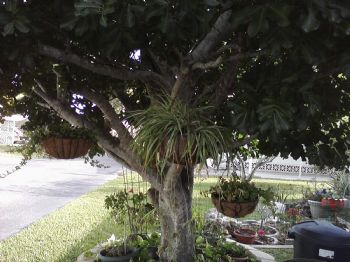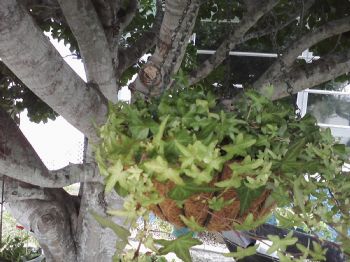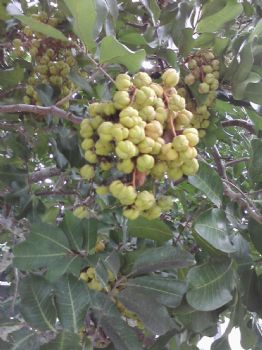 Hanging plants in carrot tree. Look close...there is a bird nesting in one.
The grape looking thing is why they call this a carrot tree. They will turn a bright orange.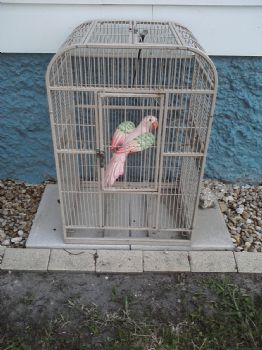 Oliver's old bird cage being used for yard décor. The bird inside was left on my door step and decided the cage was a good place for it.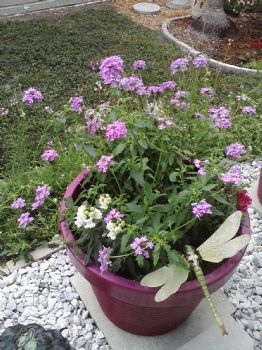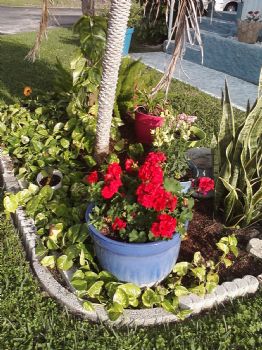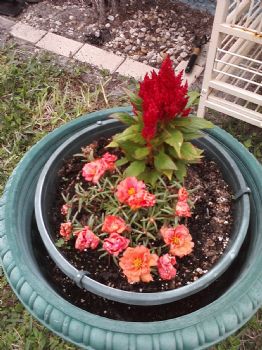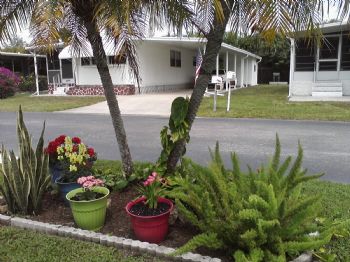 More flowers and pots around the yard.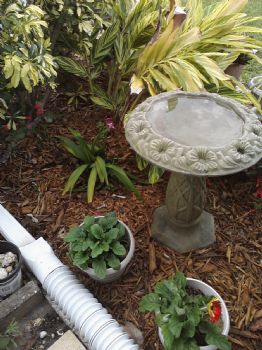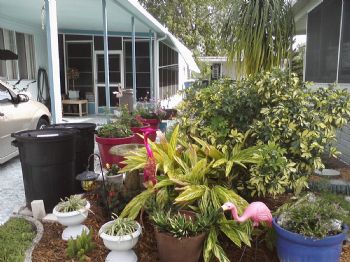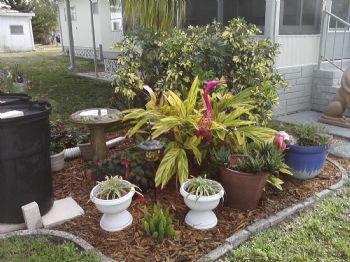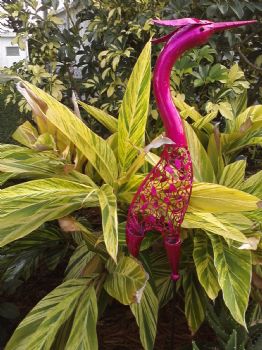 I share this garden with a neighbor. I feel it is mostly mine because I put the time and $$$ and effort into it. The garbage cans are what I use to collect rain water to conserve a little. A New Bird Bath and it is getting used. The charming egret I couldn't live without. People do notice when they are walking or driving by and I have got a few compliments. I feel this is the little corner of the world GOD has given me for my retirement. I would like to spruce it up and keep it up, so people enjoy looking when they do pass by.
I want to thank all of you for stopping by and visiting my little corner. If you are from the North, I hope this is inspiring and motivating for you. Spring is coming.
I am sure some of you might even have better gardens. Mine is still a work in progress, so it is far from the Garden of Eden, but I am working on it. I would like to think I am anyway. MA