Thursday, April 04, 2013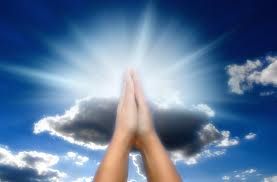 Tears are falling from my green eyes. Please pray for my kitty. She is very ill. Yesterday she looked lethargic, weak, feverish, unlike herself. She had dry heaves once.
Today she continues to look extremely ill. She feels like her temp. is cooling.
She isn't very old. It happened all of a sudden. She has all her shots.
Today we will take her to the vet ASAP.
I need prayers for my kitty. She is my Angel always watching over me. She always takes care of me when I am sick. I am so very worried that I will loose her. Please send healing energy and prayers.
UPDATE: The vet does not know what is wrong with my precious kitty. He is doing labs and is going to give her sq fluids. They kept her to keep an eye on her. He says they will know more when they get the labs back. He said she has a very high fever.
UPDATE: The vet called this evening. They are hospitalizing her tonight to see how she is going to do. The labs showed no infection. Her liver enzymes, BUN is increased and something else. They are putting her on steroids, antibiotics, and something else - I couldn't make out what he said. He says her prognosis is good as he says the liver regenerates well.
OMG. My poor baby. I miss her so much. I love her. I feel so lonely, sad without her cheerful face.