Thursday, April 04, 2013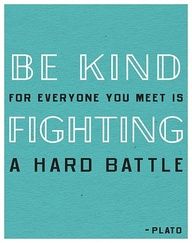 This was a sign I had at my desk hanging in front of me when I worked. It was something I kept reading over and over, especially when that challenging person would come face to face with me. The person who was filled with anger. I found it kept me focused on what was really happening.
May you too find this sign helpful. Enjoy your day and all that you do today!