Thursday, April 04, 2013
Chuck (hubby) had his shoulder surgery yesterday. I've been home with him the last two days but have to go back to work tomorrow. I have no time left to take. He was in surgery for 90 mins and had to be in the recovery room for 2 hrs afterward. He's taking pain meds but is still in a lot of pain. They had to open up his shoulder for part of it. He's having a hard time if it right now. He's bed now, but can't get up without my help. I've set up everything here at home for the next two days. Food that all he has to do is nuke it, water bottles opened, etc. He can't use his left arm at all right now, it just hurts too much to do so. This was at the surgery center: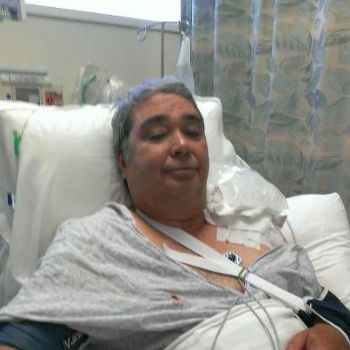 As for me...I'm beat. I'm checking on him every 2 hrs or so and waking him up for his pain meds every 4 hrs. Makes getting sleep kind of hard. Anyway..that's where we're at...hope you all are doing great!