Some events are so shocking and so significant that they change us to our very core. A few days after my dad died, it dawned on me that I would probably never be the same person. But sometimes the worst circumstances cause us to grow the most as a human being. By saying I will never be the same person, I do not mean that I will be some moping depressed person for the rest of my life. Actually, other than the meltdown a couple of weeks ago, I have felt pretty good. I had a great relationship with my dad and although I was sad to see it end too soon (he was only 61), but I feel lucky to have had the time with him.
I have worked very hard over the past 2 years to get a grasp on my eating habits and to change myself mentally so I could uncover what I truly want. I had become the happiest I have ever been in my life. Over the past 6 weeks, the new person I chose to become has had to cooperate with the new person I have been forced to become. I was afraid I would eat my way through my emotions and start gaining weight; instead my eating habits have remained fairly consistent and I have maintained my weight. I have tried to be consistent with my workouts, but as I explain below, there were some barriers. Now I am back to a more intense workout routine again. Life can throw all of the curveballs at me that its heart desires, but I will never give up. I will never stop searching or stop trying.
I was reading something by kettlebell instructor Paul Katami where you shouldn't try to be a new you, just a new version of you. I suppose sometimes this new version will come by choice, or sometimes it will come by force, as it has recently for me. It is not necessarily a bad thing that I have been forced into a new version of myself, but I must be wise about the decisions I make and try to control the direction taken. I am still me, but I am definitely a new version of myself. Something was unleashed after my dad died, a deep desire to live a life with passion. I feel that I am taking the right steps to get to that life: returning to massage school to head into a career that I will find more fulfilling, pursuing personal trainer certification, writing more both for pleasure and to explore writing professionally, and switching to a new Jiu Jitsu gym. I am sure there will be some bumps along the way and the journey won't be perfect, but for the first time in my life, I am sure I will be okay.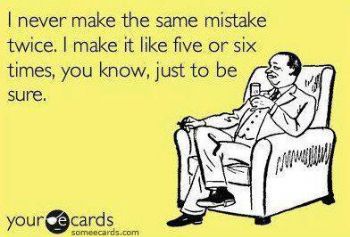 When I was going crazy on people a couple of weeks ago, expressing my feelings no-holds-bar, honey-badger-don't-care style, it actually helped me delve a little more into what I truly want from my life. In the end I did not regret WHAT I said to the guys from the gym and my boss, although I regretted a bit HOW I said it. Looking back, I don't feel all that regretful. I am not used to going ape-sh!t on people so I felt like I was being really mean, but if I'm honest, they kind of had it coming. And, at no point did any of them apologize for any of the things that I brought up in reaming them. That's fine, I spoke my mind; I had already moved on from my old gym and am in the process of getting out of my job.
I had been very reluctant to leave my old gym, despite the fact that I felt uncomfortable and I was ceasing to grow in my Jiu Jitsu practice. It took the "F**k it" attitude that came after my dad died to get me to switch gyms. The gym has actually been one of the more difficult situations I have dealt with since my dad died. I really needed some sense of normalcy, and for me, that meant I needed Jiu Jitsu--BADLY--more than ever before. So, feeling uncomfortable stepping into a place that used to feel like home, a place that was my reason for getting out of bed in the morning, the place that could turn around a bad day, was the exact OPPOSITE of what I needed after my dad died. Jiu Jitsu helps me keep my head on straight, and to have that taken away from me was painful. At first the guys just acted like they didn't really know what to say, then they started ignoring me, and then some of the guys started being downright nasty to me. Attempting to talk to them proved fruitless; I had never felt less cared about nor more disliked in my life. My instructors did nothing to support me or try to set the guys straight with their behavior. Well, they all made the decision pretty easy: BUH-BYE.
Enter soft-spoken Brazilian Marcelo Nunes. I knew of Marcelo when he was hired last summer, which was when I first considered switching gyms to go train with him. Marcelo is a black belt, so of course is very experienced, and is a two-time Jiu Jitsu world champion to boot. I knew he was the real deal. However, I loved my teammates so I decided to stay put. I met Marcelo for the first time in November, at the competition where I won the gold medal. He had a calm and comfortable demeanor, very much what I was seeking in an instructor. Once again, I thought about switching to train with Marcelo, but could not bear the thought of not training with my teammates. After the way I was treated after my dad died, I was finally ready for a change and to find out what Marcelo had to offer.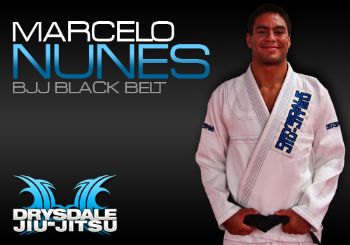 I was nervous starting at a new gym. Actually, it was the gym I trained at before, doing kickboxing and Muay Thai, before I got into Jiu Jitsu. I will not deny what my other gym did for me. My journey of practicing Jiu Jitsu started there and I had so many amazing experiences, like winning a gold medal at a competition and taking a trip to Los Angeles in January to train with world-famous martial artist Eddie Bravo. Now, my other gym was fun, which was why I had stayed; sometimes I think a little TOO much fun. On one hand I liked the informal feel, but that also meant a lot of joking around, which was the ONLY type of feedback I received about my performance. I never got any feedback on my progress in Jiu Jitsu. If a move was demonstrated and I couldn't do it immediately, I was just told that I "can't" do it.
The more I have trained with Marcelo, the more I know I have absolutely made the right choice to switch. Marcelo has already proven his talent for helping people understand how to execute moves. Moves that I was "incapable" of doing are now easy thanks to the way he explains things and points out minor details that make all the difference in the subtle art of Jiu Jitsu. Marcelo has checked in with me a couple of times to make sure I feel comfortable with my training partners (I am usually the only woman in class) and that I feel okay about my training. I was not able to have that type of communication at my other gym. And I am really enjoying getting to know my new training partners. I think I will become a completely different Jiu Jitsu practitioner now. The blinders have been removed, and I can grow now.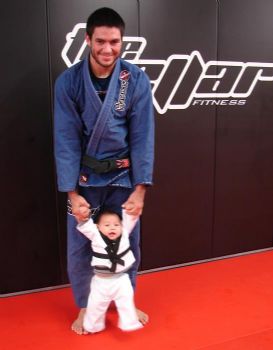 Marcelo Nunes: The most gentle bad-ass I have ever met.
I feel a lot more "normal" now that Jiu Jitsu and my workouts have been restored. I am doing kickboxing again, which has been another great outlet (I couldn't stand the kickboxing classes at my other gym). The old me would have wanted to eat to drown out feelings of grief; I now want to move to work through my problems. I now really feel that I can start to move on. Not forgetting about my father, of course, but more constructively work through my feelings and start to focus on my goals. I know that my dad would have wanted me to stay on plan for going back to school. He always supported my educational pursuits. Even though I have always been one to explore what I want, I don't think I have ever really known what I really WANT to do. But if someone asked me what I am truly good at, the answers would be massage and writing. Dreams that once seemed implausible, like doing massage for a living and writing a lot, now seem like a natural fit in my life.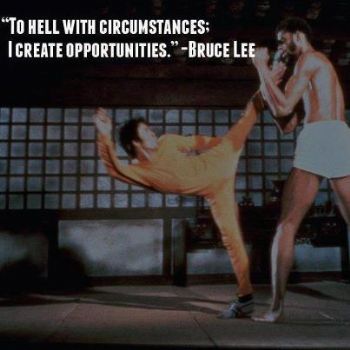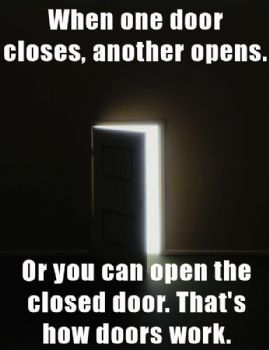 I am all set for returning to school and all I need to do is register. I am excited and nervous to take on school again, but the massage program will primarily be hands-on training. I think it will go by fast and I'll be starting my new career in no time.
In the meantime, I have been networking with personal trainers and am starting to get connections set in motion. I will be taking the ACE exam, but I also might take personal training course work when I return to school; I would only need to take 2 extra courses to complete a degree in personal training. I would like to get some shadowing and other training experience in before I am done with school, though.
Thanks to SMILINGTREE, I am doing a lot more writing. Her collaboration and input have been invaluable. I have started a new sci-fi novel. I have never been more excited about something I've writeen because it actually has a coherent plot line, and I actually think I'll finish the book. In any case, it has been fun to work on it. I am working on a journal article with one of the veterinarians at work to submit to a major journal of veterinary medicine, which will be good experience. I have also talked to my school about being hired as a writing tutor and hope I can make that happen. I may be able to get out of my current job sooner than I expected.
I am at a much calmer phase of grief right now. I do miss my dad terribly and have a big hole in my heart, but I am no longer deliriously angry like I was for a few weeks. I am sure deep sadness and intense emotions will come in waves, probably out of nowhere, but the best thing I can do is acknowledge them and do my best to handle them constructively. My dad may not be here to turn to anymore, but I am my very much my father's daughter. The answers are within me from all those years that I did get to talk to him. I am not alone. This new journey will lead me down a totally new path in my life. My heart will be filled again.
I will be just fine.