Two Saturdays ago, I had the opportunity to participate in the LozlLu Women's Mud Run. There were some silly/funny touches to this race. Since it was my first mud run I am glad it was all women. They had names for some of the obstacles like "Mud Facial" or "Mani Pedi" (while crawling through mud). They made the race fun, a little comical and a good introduction to mud runs.
I have never been someone who likes dangerous/scary/muddy/painful or super adventurous races so I had to overcome some serious doubts before agreeing. I am so glad I said yes! It was so much fun!
The first obstacle was easy. We climbed/ran/jumped over some bales of hay.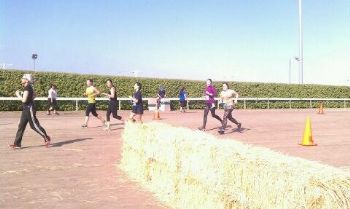 We ran on a race track for some of the race. My friend's husband took pictures of us.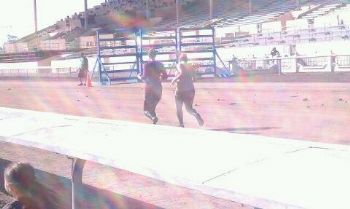 We scaled walls, climbed nets (named "Bad Hair Day" (not a fan of heights), walked on balance beams,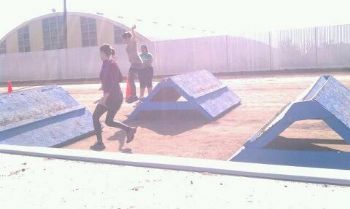 We went through three mud pits. It was a hot day and the water actually felt refreshing. I am wearing the black shorts and purple top.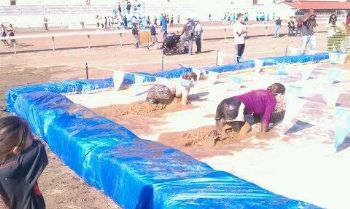 Had to take a photo of us after getting muddy. I don't look too dirty since I was wearing dark colors, ha!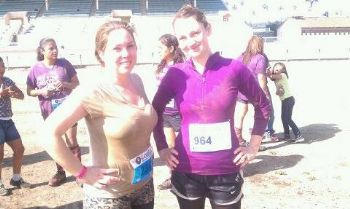 After the race, we went through something that I can describe as a human car wash. The water was warm and the soap smelled good. One of the sponsors was all natural, organic, fair trade soap company provided our much needed "shower."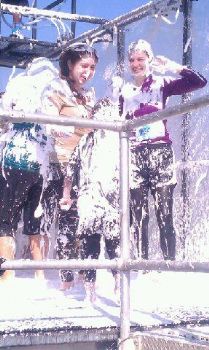 If you have the opportunity to try something new--a race you've been wanting to do, a sport or activity that is a little scary but somehow intrigues you, something that you don't quite think you can, GO FOR IT!! Fear could have kept me away from that race and I am so glad I took the leap and tried it!
Do you like to try new activities or do you like to stick with the same fitness routine?
What have you been curious about or wanting to try but have been afraid or unsure about?
What will you try or have you tried for the first time?