Crossfit and Pancakes
Wednesday, April 03, 2013
Ok. It is pretty simple. Crossfit workout that is fast and easy. All you need is a treadmill, track, or just the sidewalk.
Then go home and make these paleo pancakes! Andrew and I had them for dinner- YUM!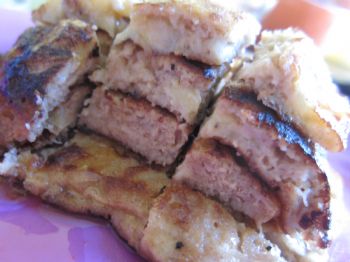 livinlifeinlouie.wordpre
ss.com/2013/04/03/crossfit
-workout-and-paleo-pancakes/
Question for you:
What did you eat for dinner tonight?