I never knew...
Wednesday, April 03, 2013
I could be so excited about a protein shake.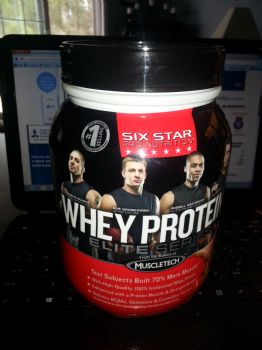 FINALLY!!! I found one that I don't GAG on!!!! It's inexpensive, whey isolate, and its at walmart. 30 grams of protein per scoop. It reminds me of a Wendy's frosty. I made mine with ice and half a cup of milk and it was delicious! Now I will finally be able to meet my protein requirements!
What can I say...it's the little things that make me giddy!