Wednesday, April 03, 2013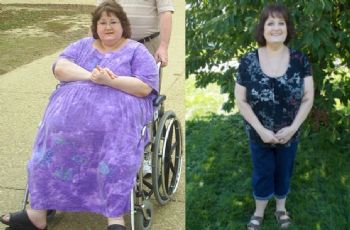 As you all know, I've been fighting depression for months now. The doctor finally found some medicine that seems to be working and I finally found a counselor that seems promising.
Happiness is not found in a number. I thought when I lost 250 pounds that I would magically be happy, but that didn't happen because I have chronic major depression, am bipolar and suffer from anxiety.
My counselor suggested for my fist session's homework that I exercise more and eat whole foods. I told her about SparkPeople and that I had lost 250 pounds or so doing just that. Then it dawned on me that there was always room for more. I could add a few minutes of exercise and a few more whole foods into my meal planning. Tweaking things is so much easier than an entire overhaul.
Tweak things from the beginning to the end of the journey. That's how I did it. Small changes, choice by choice... It's what you do consistently that counts. So add a new whole food or two this week, exercise a minute or two more, try eating off of a smaller plate for a meal, try drinking organic milk, try any little change and see how it works. Keep the ones you like and leave the rest.
If you like my blogs, you may like my team: Team ~Indygirl
www.sparkpeople.com/mysp
ark/groups_individual.asp?
gid=50783
Lose weight with me!