Today has been a stressful day....
This morning, my lovely scale registered 194.4 with a 39% body fat...woo hoo!
I also got to sleep in til 8 am...woo hoo, but was woken up by a phone call...
Waitressing at work, it was a slow day of stupid help and annoying customers...
Then my sister called...she lives about 6 hours away...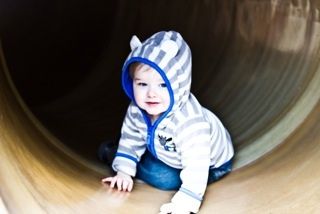 My munchkin (the adorable little boy in my profile picture) is headed back to the hospital...he's a little over a year, and has an autoimmune disease that he will one day out grow...but it means he catches lots of colds, and other sicknesses that gets passed around, and when his fever gets too high, he can't fight it and loses all his white blood cells....well, he went in yesterday and they sent him home at night when his fever broke because his blood cell count was still acceptable....but now he is headed back again to the hospital....apparently when they went to put m to bed for the night, he started wheezing....breathing troubles, high fever, no white blood cells....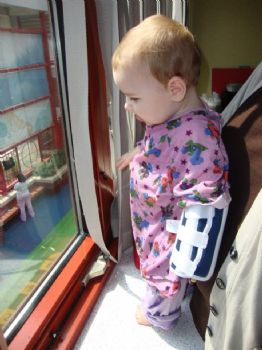 (From his last week hospital stay in August)
He just got over the stomach flu, a fever, a cold, and a perpetually bloody nose....he keeps trying to fit everything but his poor little body can't take everything thrown at I'm....
I know that lots of families have it worse than my nephew, but I can't stand to see that little boy hurting or not feeling good....he is such a happy baby and to see him like this just tears me up....
I'm not too big on religion, but I'm asking for prayers or hope or good thoughts or anything that you can offer...I just want him feeling better and over this autoimmune crap that he got stuck with....
Hope everyone else is having a better day....