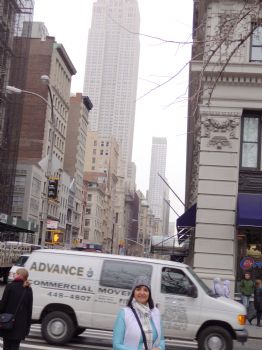 Me a few blocks from the Empire State Bldg. It's the bldg behind me that's so tall you can't see the top of it ;) It was

snowing that day !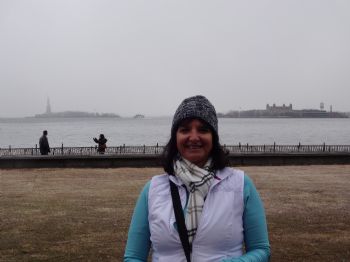 Me at Battery Park with The Statue of Liberty behind me on the left and Ellis Island on the right. It was freezing that day and snowing so the background is nearly lost in the overcast sky.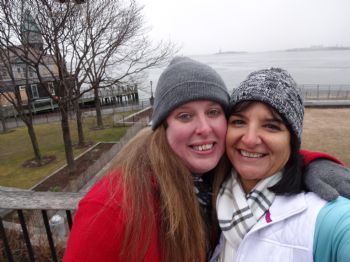 Valerie and I at Battery Park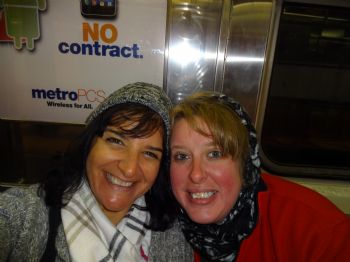 Myself and Valerie on the NYC subway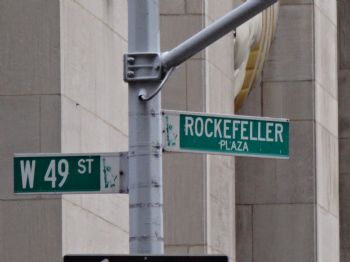 Rockefeller Plaza - The Today Show
Myself and Valerie in Rockefeller Plaza at the Today Show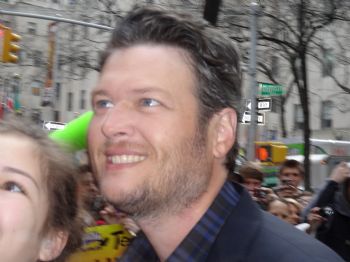 Blake Shelton (2 feet away from me) The Today Show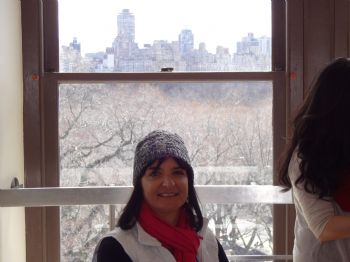 View of Central Park East from the Museum of Natural History (Central Park West & 79th)
There are lots more pictures that I wanted to post but SP says they're too large.
My BFF Valerie and I were in NY for less than 4 days and here's what we did. Times Square - a Broadway Show - Rockefeller Center - The Today Show - Madison Ave - 5th Avenue - The NY Public Library - Macy's - Grand Central Station - Battery Park - Wall Street - The 9/11 Memorial - Madison Square Garden - Penn Station - The Empire State Bldg. - The Flatiron Bldg.
The Museum of Natural History - Central Park.
We ate a local Irish Pub - a local Brick Oven Pizza Italian Restaurant - a coffee cart - a hot dog cart - a real NY Deli - a real NY Diner.
The weather held us back from doing a few things. We wanted to walk across the Brooklyn Bridge and see the Historical Seaport. We also wanted to take a river tour to see the Manhattan skyline.
We walked anywhere from 4 - 8 miles every day we were there. It was such a great trip and Valerie and I were such wonderful travel mates. It's such a blessing to have a friend like her in my life. The next trip is with the hubbys- the 4 of us are thinking Vegas!