Tuesday, April 02, 2013
My son has been after me since Thanksgiving to send him pictures. I did buy a disposable camera and told him I would take pictures at Christmas and send him doubles. I finally finished the film on March 23 and had it developed and picked the pictures up last Thursday. I still haven't sent them. I will do that this week. I did take pictures of the rooms that were painted.
When I had the film developed for the first time they asked if I wanted a CD to be able to download to the computer. I said yes. So now I have the means to be able to do it. It took me some time to figure it out but I finally did.
This is the hallway leading out the backdoor.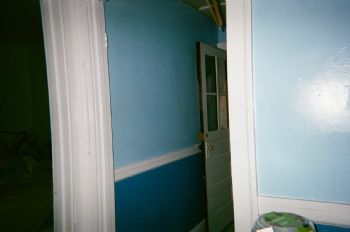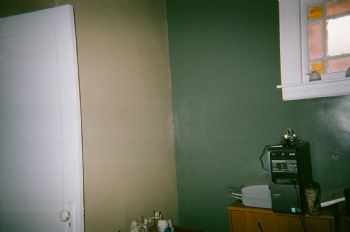 This is just the two contrasting colors in the living room. The green was darker than I thought it would be.
This is my front porch. I get to sit out here on nice days and look at this beautiful view. You can see for miles. During the spring and fall it is absolutely breathtaking.
I don't know why I uploaded this. It was suppose to be something else.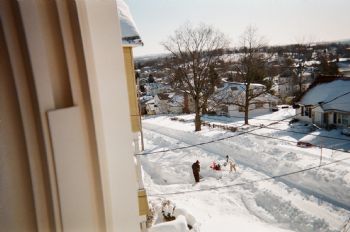 This is the guys down the street snow blowing. Look how much snow there is. This was the big blizzard. This is how the street stayed for 3 days.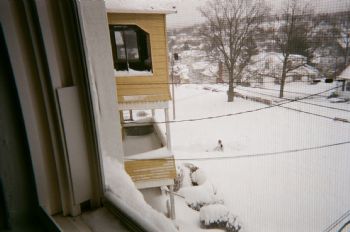 You can hardly make out the neighbor snowblowing. He is really out in the street quite a ways. The snow was up to his chest.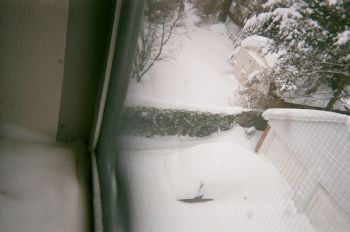 This is my car. You can only make out the shape of it, It took the guys almost a hour to dig the car out.
When I saw this I just had to have a picture. I don't know how the neighbor managed to do this.