Tuesday, April 02, 2013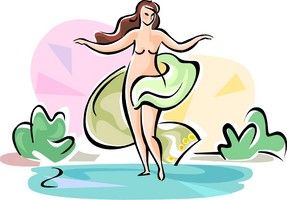 I have a new ticker that tracks a "bad" habit I've given up. I decided I wanted to give up excusing myself from exercising. I've handed in my "get out of gym free" card.
I'm not going to go join a gym; been there, tried that multiple times. But I am going to take breaks from this computer, show up for other classes. You know how you had your "favorite" subjects and your least favorite? But you still went to math and science class, didn't you :-) You still did enough work to get you to the "next" stage (college in my case).
I didn't pay attention in high school math and when I got to my 20's and 30's that bit me in the behind. I wanted to learn computer programming but didn't have the math, the algebra to be exact, my husband said. I "took" algebra, geometry, algebra II, and trigonometry, don't get me wrong, and two math classes in college (tested to start calculus but backed off to the easiest maths I could take), but I failed to appreciate the long view, that whatever "they" were asking me to learn, might have some purpose I couldn't know yet because I was an idiot kid without as much experience as "they" had. They weren't asking me to take these courses to get their jollies laughing at me and watching me sweat, they thought they might come in useful somehow in my later life!
Ah, to be young again and do things "right" based on what we know now. Oops. How about what we know to do now that we're trying to wiggle out of?
If I do the math, exercising is a good choice for now, so that later I have fewer aches and pains (I've been working on the premise that I'm going to have aches and pains no matter what I do so why bother) and that means more choices later. I have the example of not doing the math and closing the choice of programming. What choices might I be closing by not exercising now?