Tuesday, April 02, 2013
... for real. I am super gullible. And it is a rough, tricky world out there.
Anywho.
So my dad and a few of his friends are in a weight loss challenge and I decided to join to. The rules are we contribute 5$/week to a pot. And we weigh in on Mondays. The goal is to be the first person to lose 10% of their body weight.
My start: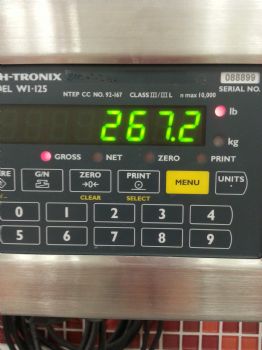 My goal will be
240.3, but we playing with round down for goal rules so 240 it is!
I feel this will give me some extra motivation. Sometimes it is easier doing it with people you know (not that you aren't all wonderful!), but there is an added motivation factor because I actually know these people. And I am competitive. And I like money. Haha.
My goal for April is to be super diligent about my intake. I am paying for a personal trainer. I really want to see it pay off. I took measurements and photos today and will update at the end of the month.
Look at this healthy dinner I ate.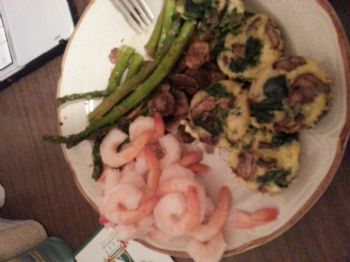 I ended up being over for the day, but that is still a wicked healthy dinner!
Spun today. Hopefully with train tomorrow with Jeff. Haven't really decided on the rest of the week. Maybe try for a run on Thursday after rounds. I am going on a walk on Friday with my friend's dogs since it is supposed to be 61 degrees!! WOOOOO!!!!.