Another month just flew away and it is time to look at the things I did in March and plan some good stuff for April!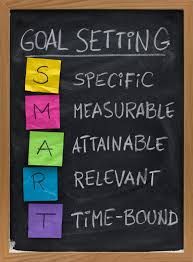 MARCH GOALS:
Fitness score - 9/10
1. Do my 2 or 3 runs a week and increase the distance to 13km

2. HIIT and ST. I follow my gym log for increases.

Food score 8/10
1. Continue to make your lunch AND prepare healthy snacks for school.

most of the time.
2. Keep the negative calorie differential alive and loose 3 more pounds

I did rather well with the negative calorie differential but according to the new scale I put on 4 pounds. The two results here don't fit together... go figure.

Courage Score:
1. Positive thinking: 10/10
--- Go a few more times (2-3 times) to the "solarium" to help you cope with the weather.

--- Say your positive formulas every day.

2. Go out and don't hide in your job: 7/10
---- Finish the concert preparation for Mai 5 (advertisement documents and program)

except the program everything is done.
---- start the advertisement campaign for the concert (Call Radio Channel, newspaper, and musical critics)

I started distributing flyers and posters. Need to work on the rest.
---- submit the article on Belgian Art Song to the NATS Journal.

APRIL GOALS:
The three categories remain the same. The fitness goals will be rather high for the spring since I plan on finally getting to wear a summer running outfit and a new bikini for the beach season in July!
Fitness:
-2-3 runs a week and reach 14km in my long run
-Do 3 to 4 workout DVD's from the P90X2 box a week (one yoga DVD)
-2 ST sessions according to the gym log
Food:
-stay under 30% fat and over 20% protein consumption with 1,800 calories/day
-plan on healthy snacks during the day
-loose 2 pounds (hopefully)
Courage:
1. Positive thinking: Say your positive formulas every day
2. Go out and don't hide in your job: Finish the concert preparation and the advertisement for Mai 5 (programs, piano transportation, piano tuner, call radio, critic...)
3. Work on the seminar paper for the further education on school direction I am attending. I need to have distributed, collected, and evaluated the teacher's questionnaire on communication at the end of April and start writing the paper.
To concentrate on these three areas has shown to be good for me at the moment. So I am keeping focused on them for a few more months!
Have you planed your goals? Don't forget them and keep accountable folks!