Monsanto Protection Act Passed, Signed into Law
gerson.org/gerpress/take
-action-farm-bills-farmer-
assurance-provision-threat
ens-organic-farming/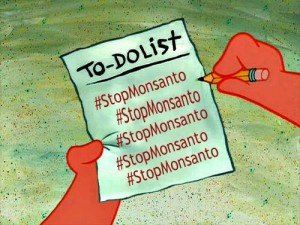 I have personally stopped and shrunk a non-cancerous tumor in my left kidney. The tumor was discovered about 10 years back and biopsied at that time. Recently it started to grow to a size so large it was causing me a good deal of discomfort. I went on Gerson's therapy/diet and it shrunk away to nothing. The Gerson diet is dependant on the ability to use/buy organic non-GMO non-chemically treated produce.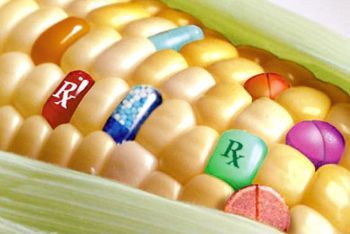 www.nationofchange.org/o
bama-signature-monsanto-pr
otection-act-ignites-massi
ve-activism-1364569139
www.examiner.com/article
/obama-sells-out-u-s-citiz
ens-by-signing-monsanto-pr
otection-act-into-law
Anything can be genetically modified. Grains, vegetables, fruits, herbs, flowers, livestock. Meats and animal products, such as milk and eggs, are also harvested from bioengineered animals, and soon from cloned animals as well. U.S. citizens are being used as one colossal science experiment.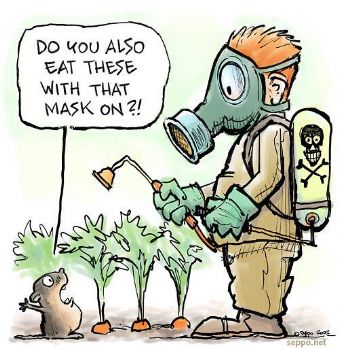 The GMO's we're eating are changing our DNA, and the DNA of the unborn. Scientists from the University of Sherbrooke, Canada, proved the validity of this when they detected the insecticidal protein, Cry1Ab, circulating in the blood of both mother & fetus and non-pregnant women.
ncbi.nlm.nih.gov/pubmed/
21338670
gm.org/science/genetic-m
odification/gm-foods/harmf
ul-bt-toxin-found-in-human-blood
johnniesblog.wordpress.c
om/2013/03/25/gmo-corn-is-
slowly-killing-you/

The Bill is H.R. 933 and in it is a "Rider", Section 735, which says federal courts cannot intervene and halt biotech companies from planting and selling GMO goods to the public, even if testing proves them to be potentially hazardous to the greater public. Because the legislation largely shields agriculture giants Monsanto from litigation, it has been dubbed by its critics the "Monsanto Protection Act". Full text is here:
www.gpo.gov/fdsys/pkg/BI
LLS-113hr933eh/pdf/BILLS-1
13hr933eh.pdf
and here:
www.opencongress.org/bil
l/113-h933/text
And the specific section here:
www.foodnewsie.com/artic
les/hr-933-section-735-mon
santo-rider

James Brumley, a reporter for Investor Place, explains a little more thoroughly just how dangerous the rider is now that biotech companies are allowed to bypass judicial scrutiny. Up until it was signed, he writes, "the USDA [US Department of Agriculture] oversaw and approved (or denied) the testing of genetically modified seeds, while the federal courts retained the authority to halt the testing or sale of these plants if it felt that public health was being jeopardized. With HR 933 now a law, however, the court system no longer has the right to step in and protect the consumer."
-
investorplace.com/invest
orpolitics/the-monsanto-pr
otection-act-only-in-america/

"While rates of cancer and neurological problems are rising, agrochemical companies claim that no experiment has proven that pesticide residues on foods cause human health problems. That statement is true. Although extensive testing has occurred on laboratory animals, clearly illustrating risk, testing on humans, especially testing long-term effects of pesticides on children, is non-existent as it would be highly unethical. Yet although such testing does not occur in clinical settings, it happens daily on a massive scale: our children are the agrochemical companies human lab rats."
www.cornucopia.org/2013/
04/toxic-soup/
www.organicconsumers.org
/gefood/countrieswithbans.cfm
www.examiner.com/article
/what-countries-have-banne
d-gmo-crops
www.opensecrets.org/indu
stries/indus.php?Ind=A
www.motherjones.com/tom-
philpott/2013/03/yet-again
-agribiz-sneaks-friendly-r
iders-unrelated-bill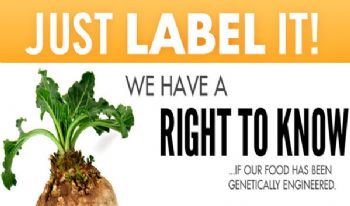 justlabelit.org/
gmo-awareness.com/all-ab
out-gmos/gmo-defined/