Happy April!
SparkBuddies, I cleaned up this weekend! I set a budget of $50 to use at 2 different thrift stores in my area and I came out with some great items!
Goodwill and The Salvation Army are my new friends. They池e very nice to me. HA!
Around 85% of my work clothes were all too big, and quite frankly, I was sick of wearing the same thing week after week. So, I budgeted my money and hit up the local thrift stores.
Altogether, I bought:
1 Pair of Cream Slacks
1 Pair of Grey Slacks
1 Pair of Chocolate Brown Slacks
1 Pair of Dark Blue Jeans
6 Blouses
Cool huh? All of the pants are 12s and the blouses range from L to XL.
Here are some pics!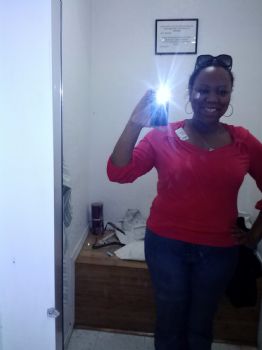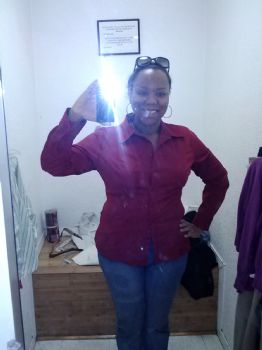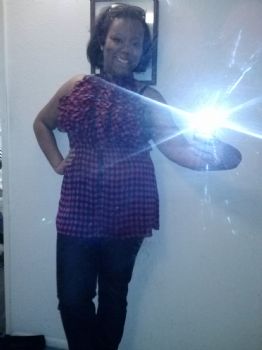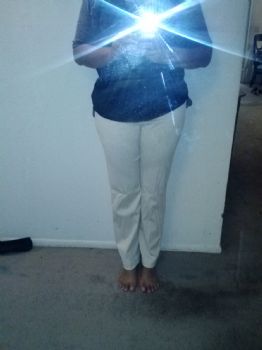 I also took it upon myself to clean out my closet of everything that was a size 18 and above, replacing it with my new items. A bag also sits in our back room with my favorite items that I知 going to get taken in because I just can稚 part with them. I looooove my clothes! HA! So for the next month or so, I知 going to slowly but surely get my favorite items taken in so that I can wear them again. All of my bigger clothes will be donated.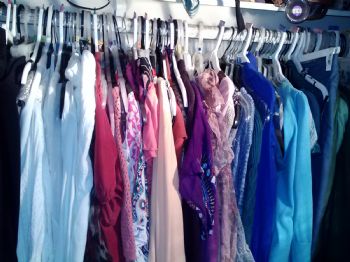 Before I lost the weight, I never went to the thrift stores because I felt like I could never find anything in my size that was worth wearing. It was always frustrating to me but for some reason, I decided to go beyond my comfort zone and go through each and every aisle that I could. Unless it痴 a really special occasion, I will not be shopping at regular stores for a good while. There痴 no reason to pay $50 for one blouse and you can get a brand new wardrobe for that much. I知 not saying it was easy, I had to do some MAJOR digging, but overall it was a lot of fun and I was able to spend the me time I so desperately needed.
It痴 a brand new month and I知 ready for the challenge of staying on track. The show I知 in opens on April 19th, so I知 going to be exhausted but I know I can do this. I値l do my best to get exercise in, but if I知 too tired because I went to bed at 12am the previous day, then I値l just accept that. My BRITT831 comes to CA in July, and I want to look my absolute best for her! Plus, we値l be taking engagment pictures, so fun right?!
Have a great day and do the best you can this month SparkBuddies!
Love,
Miss B