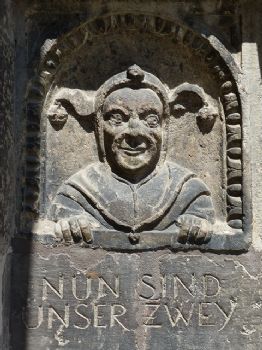 Here in North America we are, at least in USDA hardiness zone 7A, starting to shake off the cold, icy grip of winter and enjoy warmer weather.
I am in the midst of a large garden project that I'm cataloging elsewhere online and it was nice this past weekend to make some progress on it.
I particularly like the notion that I can spend time outdoors on projects and get a workout in the process.
Two weekends in a row I shoveled dirt. This coming week I will do a lot more of that. I've got pea gravel to spread and a couple yards of blue stone to move and posts to drive a few feet into in the ground.
Fun stuff.
But while I'm keenly aware that I have (it would seem) an endless supply of physical activities to do outside, I can ALWAYS over-eat.
It is a CINCH to out-eat my caloric needs for the day.
I can do this quite easily.
And so can YOU.
What is YOUR eating like?
Do you realize that high-calorie foods can be consumed in no time flat?
Case in point - the Snickers bar.
Peanuts and gooey goodness, chocolate... sweet...salty...blah blah blah.
Arguably my favorite candy bar.
The 2 ounce bar has.... 300 calories.
I could eat that bar in under a minute.
Easily.
To burn that number of calories it would take roughly 30 minutes, depending on the activity I chose.
Thirty times as long.
Now, you might say "Well, now Matt you *might* not scarf down that Snickers so fast... you *could* take five minutes (or more!) to eat it."
True.
But that's not reality.
And that's not my point.
My point isn't that I could take a YEAR to eat that Snickers if I were so inclined.
But THAT'S NOT WHAT PEOPLE DO.
We tend to consume calories easily and then have to REALLY work at it to burn them off.
It's so easy to over-eat.
I write about this quite often because folks get their boxers in a bunch about the workout side - and you'll get no argument out of me about the importance of exercise - but miss the fact that it is easy peasy lemon squeezee to blow it on the food side.
And so my challenge to YOU today is to not be an April Fool.
(Or a May Fool, or a June Fool... but let's start with April, shall we?)
It's a brand-spankin' new month full of opportunity and promise.
Don't do foolish things this month like scuttling you own ship by buying a bunch of crap food you don't need.
Maybe April is the month you decide to avoid the snack machine at work.
Maybe April is the month you don't eat in your car.
Or while sitting on the couch watching hours of TV.
(Because eating while you are otherwise preoccupied is a SURE WAY to blow it.)
Maybe April is the month you DON'T spend hours of time sitting around doing foolish things like watching TV because you are bored.
Don't be an April Fool!
Get off your backside and change things!
Make April the month that you decide to do things differently.
Are you tracking your food?
Make April the month you start doing that consistently if you haven't been.
Are you making excuses?
Make April the month you quit lying to yourself and get SERIOUS about this.
Are you always "going to ______"?
Then for crying out loud, get off your rump and DO IT!
It is HIGH TIME you stopped fiddle-farting around and did something.
The April Fool will make excuses.
The April Fool will delay and wait.
The April Fool will say "I'm too busy."
The April Fool will fritter away the month.
The April Fool will find himself or herself in much the same situation come May.
And May?
Oh, the May Fool will remember that on April 1 s/he COULD have done something.
But didn't.
Don't be an April Fool.
Today is the day to start making changes.
Today is the day you start eating better.
Today is the day you eat to a net calorie target.
Today is the day to become accountable.
TODAY is the day to take control of you life!
Or today is just another day where you settle for how things have been.
It is YOUR choice.
Make it a great day!
Matt