Monday, April 01, 2013
Bye Bye old Nike's! Helloooo, Brooks Pureconnect 2!!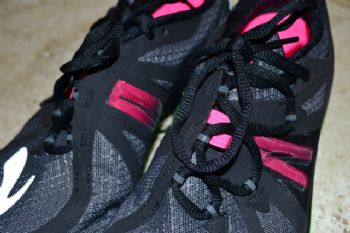 I haven't taken them out yet on an official run. I'm so excited to though, like duh, lol. I did wear them all day yesterday just walking around the house and stuff ... jogged down the hallway a couple times. I've read that wearing a more minimalistic shoe helps with better form and foot fall. These shoes are designed to transition you. The shoes feel amazing on my feet! I've owned a different pair of brooks years ago and I remember liking them a lot.
Here's a link:
www.brooksrunning.com/Pu
reConnect-2/120132,default
,pd.html
Happy running!

Nikki!