Sunday, March 31, 2013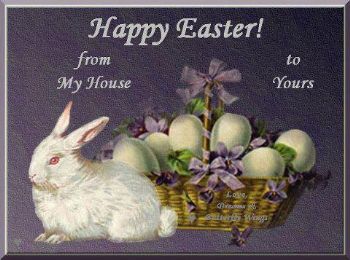 I would like to just take a moment and wish each of you a very Happy Easter. Spark has become my lifeline in which I can grab hold when i'm falling and each of you has become so very dear to me. Thank you for all that you do without even knowing your doing it.
Spring is in the air and it is time to renew a few things around here. So im off to do just that.....
Happy Easter!!
Michelle.