Saturday, March 30, 2013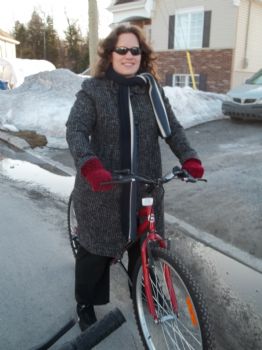 I was hoping to get outside to enjoy the sunshine and 6 degree weather. My husband thought of walking early on but after dinner he wanted to go bike riding. I was very apprehensive thinking that I haven't been on a bike since fall.
All those elliptical workouts and the weight loss since fall paid off because the bike ride was sooooooo much easier than fall. I felt so refreshed with the different exercise and proud that I am in good shape.
I was doing stunts standing on the pedals.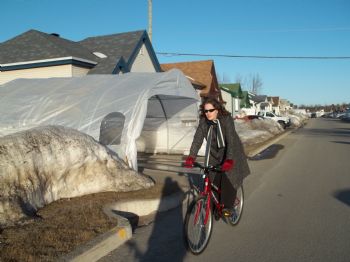 Can you tell by the smile on my face I am happy to be outside?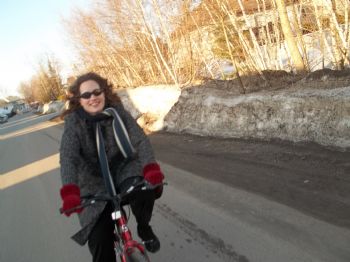 I faced my fear that the biking would be difficult and I had a great time and was proud that it was easy!