No matter how hard you try, you just can not avoid stress. I remember as a kid, the only thing I worried about was whether I was going to pass tomorrow's Math test, why doesn't the boy I have a crush on ever notice me, and Mom is mad at me again!!! It seemed so traumatic back then and if I had known then what I know now, I wouldn't have made those little things such a big deal.


Now I am 51 years old, I have raised two sons and am in the process of raising a 14 year old daughter..oh the drama of it all..LOL!! Between hearing her complain about trivial things (like I used to at her age) and helping her with homework that I don't even know how to do because I never did all the Algebra and Trig that she is learning now, and fixing a good meal just to have her say "No offense, but I'm not real crazy about this" -- geez -- and that's all before the hubby gets home...marriage is stressful too as any of us who are or have been, already know. After dinner she goes to take a shower and then I hear her complaining to herself because her hair isn't perfect...then she comes out of the bathroom only to continue complaining to me (for some reason she thinks I couldn't hear her fussing in the bathroom) about how the hair straightener, hair crimper, or curling iron just isn't working right. This conversation lasts about 10 minutes because now I'm fussing at her for being so negative since her pretty long blonde hair looks perfect to me! Now she can't find her PJ's that she KNOWS she left on her bed..she storms through the house looking for them only to suddenly remember that she washed them last night and they are still in the dryer. (Yes, she washes her own clothes...responsibility!!) She has no idea what kind of stress me, and every other responsible adult, has had up to this point in the day.
You decided you needed to go get just a few groceries. First there's the traffic you have to drive through -- a few years ago there was not a whole lot of it where I live and it felt like the town of Mayberry..now besides watching where you're going, what lane to get in, watching the car beside you that acts like he wants to cut in front of you, and all of the road work going on and all the bumps and holes you have to drive through, well that's stressful enough. Now you are remembering to yourself that your car needs new tires, shocks or struts because of all the wear and tear.
But what happens when you get in the WalMart parking lot? People are racing to the nearest parking space because they're too lazy to walk to the entrance door any further than right in front of it, cars backing out and not seeing you, even though you drive a bright red car that Stevie Wonder could see, but you safely find a parking spot only to realize the car next to you is pretty darn close to your car door because you parked crooked, so you quickly correct your parking..whew...glad that's over and done with!! Now you go into the store and everyone and his brother is shopping at the same time you are, they park their carts on the right side of the aisle and stand on the left side and you can't get by, there is a group of people standing in the middle of an aisle talking their heads off and couldn't care less there is a bunch of people wanting to get by, and a couple of little kids run by you like a bat out of heck because their parents let them go on their own so they don't have to keep yelling at them, and then there are little kids who are pulling at their Mom's shirt and begging them for candy and when Mom says no they scream and have a hissy fit only to feel like they are busting your ear drums. You decide you need lunch meat and go to the deli to see there is only one person working in that department with 10 people waiting ahead of you. Oh well, you decide you'll come back a little later; the line will have thinned out by then. You decide to pick up some other things but you have to fight your way through where you are headed because no one knows where they want to go and they're walking slow trying to figure out where they want to go. You start to feel a little aggravated because YOU do have a mission and you know where you need to go, but it's taking forever to get there, so you decide to just go around the slow poke in front of you only to have him decide at the same exact moment that's where he wants to go also----you're still following him and thinking to yourself that he is psychic--he knew where you were going and now he wants to make you mad. Now, finally you're finished... Yah!! you have only a few items so you head to the Express Lane only to see that the person in front of you has 50 items in their cart. You wait there because all the other lanes are either closed or the customers have at least 100 items, so you figure it's best to wait for the 50 items lane (which is only meant to have 20 items or less) - now you put your products on the belt thingie and while trying to finish putting all your items up there, you glance at the cash register and see that the item you chose was on sale and it's showing up full price. Now you have to wait for the manager to verify that it is indeed on sale..by that time you're too cared to give a crap. Then you put all your bags in your cart, only to notice that the cashier did not put the last bag in sight on the round circle bag holder and you have to go back and get it..IF you're lucky to notice it before you actually get home. Oh...what about the lunch meat? You forget to go back to the deli. No sandwich when you get home then.
Now you're home and you have to gather all your bags to bring them into the house, and the bag that has all the heavy cans of veggies in it decides to bust and you have to stop and pick them all up. Once you actually get everything in the house, the dog decides she is so happy to see you she desperately needs to go outside to pee, so you stop and let her out. While she's out there she sees the neighbor's dog and decides she's gonna go chase it, with you chasing after her. Time to put the groceries away after catching your breath from chasing the dog..you open the fridge and try to make room for your new stuff only to have something fall out of the fridge and bust and spill on the floor. Now your dog is excited because there's something besides dog food on the floor and she wants to get to it, only for you to trip over the dog because you were too busy cussing at the spill to notice she was there at your feet. You finally have the groceries put away, and it's your turn to pee so you head to the bathroom only to see that your hubby has left some kind of mess in there (You don't want to pee when there's a mess, so you go back to the kitchen and grab your cleaner and sponge -- armed with cleaning supplies you head back to the bathroom and decide you had better pee before you clean. While you're doing that, the cat gets nosy and knocks your cleaner over and only by natural reaction you lean forward to catch the cleaner and you slide off the toilet. Well, you already have the cleaning supplies there so at least you saved another trip to the kitchen to get more. You clean up the messes and head out to the living room to relax before the kid comes home from school. You get something to drink and a snack, sit down and then realize the hubby left the remote clear across the room on another table so you have to get back up and get that. When you head back to the couch your dog has sniffed her way to your snack and is trying to get at it before you catch her. She sees you coming and runs away, knocking over your beautiful potted plant. You can't eat knowing there's dirt and leaves on the floor, so you go back to the kitchen to arm yourself with cleaning stuff again, but don't forget to put your snack up on the counter in the meantime so history doesn't repeat itself. By now your head is filled with so many trivial things that you have lost your appetite a little, but no worries, you're gonna relax now no matter what.
Now with the dog and the cat all settled, you decide you would like to watch a movie while you relax..but there's not a darn thing on TV except shopping channels, even though you spend over $60.00 each month to have something to entertain you. Stressing out that you really want to be entertained and can't find anything to do it, you decide you'll just watch a movie that you recorded on the DVR..one that you have watched at least 20 times already. Now you are being entertained by something that has been repeated in your head going on 21 times now. You feel a headache coming on....
Oh -- now that you're reminiscing about how much you pay for DISH you suddenly remember that the water and electric bill is due any day now---oh no....they were due today!! You forgot because you've been so busy being stressed you forgot what day it was. In walks the kid from school and she starts complaining about all the homework she has, and her and her bestie got in an argument at school, and it goes on and on. While you are trying to be a good Mom and actually listen to what she's complaining about, in the back of your mind you're still thinking about the bills that need to be paid, like right NOW, and when she is done with her stories, you head to the cell phone to call these companies and pay before you're utilities are shut off, and your phone is completely dead. Now you have to go the wall socket, plug it in to recharge, and call these people while you're standing at the counter because the charger cord isn't long enough to reach to where you are just dying to sit down at. And this day is just for those who do not actually work outside the home!!! Add work stress along with home stress, and you're completely feeling whacked out.
HOW TO RELAX AND GET RID OF THE DAY'S STRESS SO YOU CAN GET SOME PEACEFUL SLEEP?????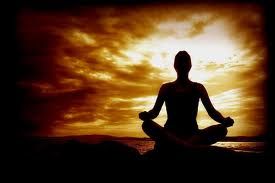 I am in the process of learning how to meditate. I have downloaded a couple of apps on my Android to help me learn how to focus, feel rested and peaceful. I just started yesterday so I have not mastered a darn thing yet but I sure am hoping to learn something, I have a great book called "Meditation" but I have been too busy and stressed to read beyond the first chapter.
Last night when I was listening to some peaceful Zen music I had just downloaded on my Android phone, I had my ear buds in, and I was actually feeling a little better for a few moments. I figured it would be a good evening because my daughter is staying the night at a friend's house and the hubby won't be home from work until 1 in the morning. My dog is laying on the couch at my feet and my cat is on my lap purring, and I feel myself drifting off, only for the music to stop because my daughter decided to text me to tell me she was bored. **sigh**
Yes, we all are stressed.....bills, children, work, spouses, difficult co-workers, and the list goes on..but we all must stop, reflect, and do whatever it takes to get into a peaceful mode so the day's difficulties will melt away and we can drift off to nowhere land. If you are like me, when you fall asleep with too many things on your mind (that is, IF you can fall asleep), you somehow feel interrupted during the sleep itself, and when you wake in the morning you feel not much better than you did when you went to bed.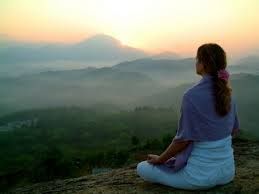 It's a tough world out there with so much to think about, so many things to do, so many things to accomplish and so many interruptions with your train of thought. I believe that practicing some kind of meditation, or at least leaning toward some heavenly oasis in your mind, should at least slow down and hopefully erase the stress. After all, you need a good night's sleep not only for your health and well being, but also to be rested enough to tackle tomorrow's stress!!!!..
****And while we are on the subject, it pains me to see so many children stressed out. I know of several who are on medication and antidepressants because they can not handle the stress they go through. We need to remember it's not just adults...kids are affected too with peer pressure, teachers who's classes are so large they can not seem to find the time to help students on a one-on-one basis, they worry about their grades, they are sometimes tempted by drugs, and the list goes on. Describing my daughter in this blog post, yes, I admit I get tired of hearing complaints...but I ALWAYS remember that she is stressed also, and she needs me as her Mom and confidant, to listen and help her through whatever it is she's stressed about..even her bad hair days!!! Kids should be having fun, laughing and playing with friends....it's a shame that so many are now affected with depression and stress and we have to remember to help them along the way also...they need to know they have someone who they can depend on. They learn watching us, so if we can handle the stress, then hopefully they too will know how to handle it better from watching us!!****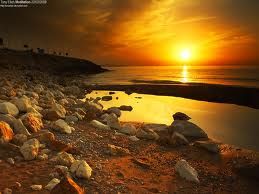 I hope some of you will share your tips on how you handle stress on this blog post!!!
Thank you for reading...