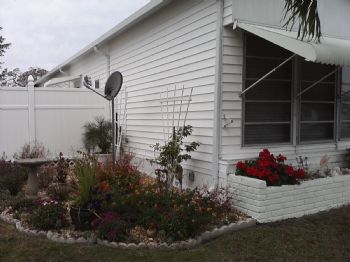 AN ENCLOSED OUTDOOR PATIO AND A NICE FLORAL GARDEN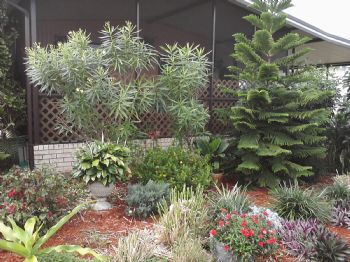 A FRONT GARDEN FOR PRIVACY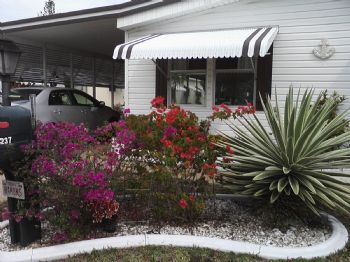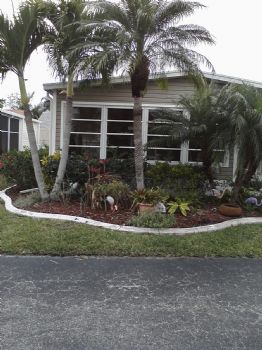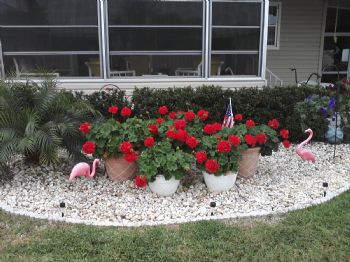 NICE GERAINIUMS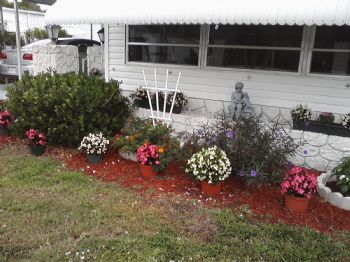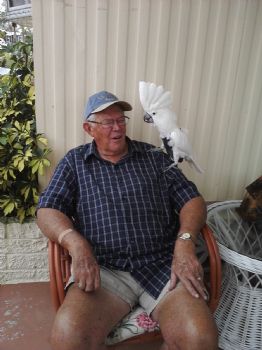 OK, OLIVERS NOT INTO FLOWERS, SO WE STOPPED SO HE COULD VISIT HIS BUDDY RALPH AND JABBERS ABOUT SPORTS FOR A BIT.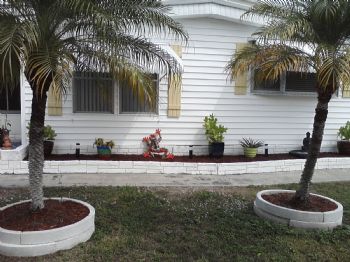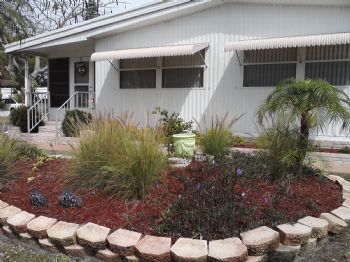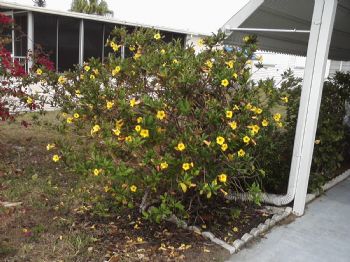 I LUV THIS BUSH WITH THE YELLOW FLOWERS.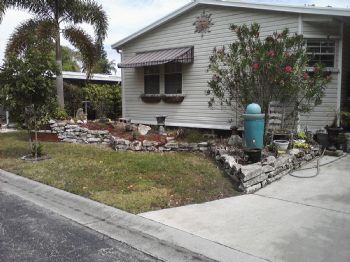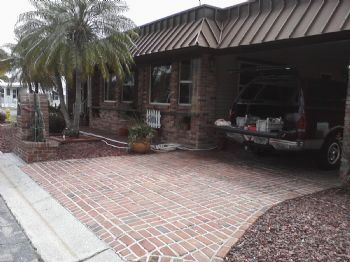 MY GIRLFRIEND CAllS THIS THE MCDONALD HOUSE.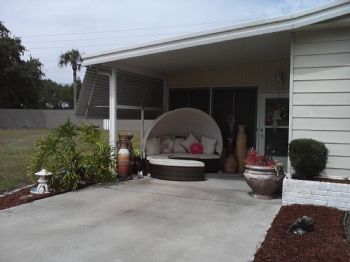 JUST NEED A GOOD BOOK AN A GLASS OF WINE FOR A LAZY DAY.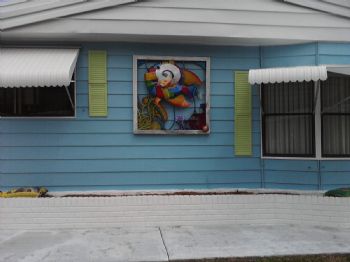 NEW PAINT JOB...VERY KEY WEST.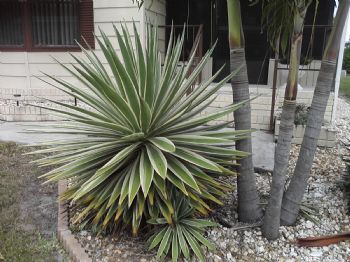 I THINK I WANT ONE OF THESE PLANTS.
THE BRIDGE OVER THE CANAL - ALSO A SHORTCUT TO THE POOL.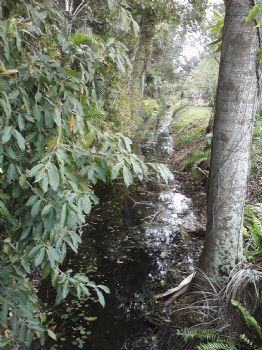 LOOKING DOWN THE CANAL FROM THE BRIDGE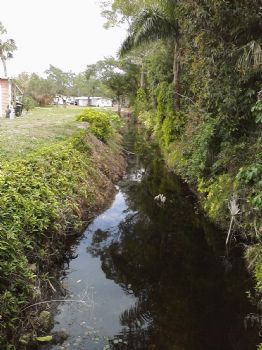 LOOKING UP THE CANAL FROM THE BRIDGE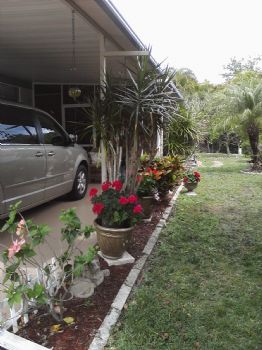 A SIDE CARPORT GARDEN.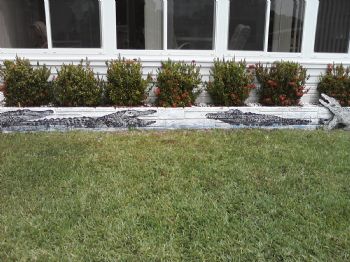 WE HAVE AN ARTIST IN THE PARK - NOTICE THE ALLIGATORS ON PLANTER.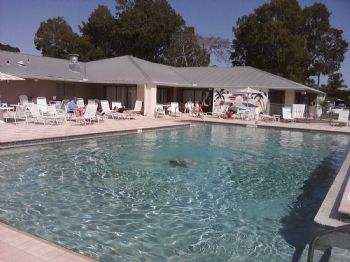 THE POOL AND CLUBHOUSE. IF YOU CAN SEE THE PAINTING ON THE RIGHT WALL OF THE CLUBHOUSE, IT WAS PAINTED BY DINO WITH THE ALLIGATORS.
I LIVE IN AN OLDER 55 PLUS MHP. IT IS KEPT UP QUITE NICE BY MOST AND WE ARE CLOSE TO EVERYTHING. I LUV MY RETIREMENT HERE IN SW FLORIDA.
IF YOU ARE EVER IN THE AREA COME VISIT US.