Tonight, we went grocery shopping. In our basket, there was a small bag of Brussels sprouts. When that bag of Brussels sprouts reached the checker, she looked at it blankly. The price tag had fallen off of it, so she turned to us and asked, "Do you know how much this costs?"
I did not, so I replied, "No, but they're Brussels sprouts." Because, you know, each vegetable has a code, and the checkers can just type in the code to get the price. If they don't know the code off the top of their heads - a perfectly understandable situation considering how many different codes there must be - they have a handy little alphabetical list of all the different produce codes hanging behind their register.
This lady, however, didn't look at the produce code sheet. She just set the sprouts off to the side and checked in a few more food items until another employee came to help her out. They had a brief conversation about the sprouts, which involved her asking him to go get the price for her, because she didn't know what they were. His reply? "Oh, they're artichokes. I'll check for you."

For those who may not be familiar with the two vegetables - and I doubt anyone here on Spark would be unfamiliar with them - this is a Brussels sprout. It's about the size of a golf ball.
This, on the other hand, is an artichoke. It's closer to the size of a small melon.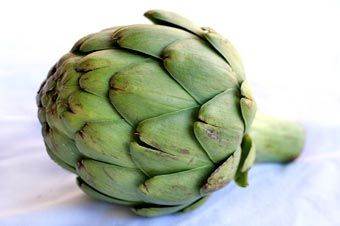 So, okay, maybe the guy just said the wrong thing, right? That can happen. So before he ran off in pursuit of non-existent bags of golf-ball sized artichokes, though, I repeated, "They're Brussels sprouts."
The guy looked at me in surprise and said, "Oh! So these are Brussels sprouts? Cool. Never seen them before."
Really. Um. Yeah. And we wonder why we have obesity issues in America? Sigh.
Sad thing is - fifteen years ago, I wouldn't have known the difference either. I feel for my childhood self.
Note: My husband informs me that during the two checkers' conversation, the guy also referred to the sprouts as tomatillos (below). I didn't hear that part. *headdesk*