Friday, March 29, 2013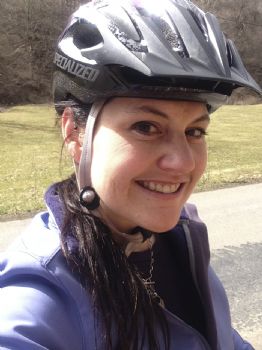 I really didn't have time to ride today. The last 24 hours have been spent rushing around trying to make sure that all of my last minute things are in line for my trip to Ghana.
Antimalaria pills, antibiotics - check
Sunscreen - check
Medical supplies - check
etc, etc, etc
Flight leaves tomorrow at 4pm and I won't be back until April 18th!
However, peaking outside I noticed a few rays of sunshine trying to break through the clouds and decided that a quick ride was exactly what I needed. Geared up and headed out. I only managed to sneak in a 20 mile quick ride, but already my stress feels better.
I am willing to bet I am MORE productive tonight because of that ride!
Hopefully by the time I return from Ghana I won't have to wear my winter cycling gear anymore!
Happy weekend & Happy Easter everyone!
Hollynn aka SpunkyDucky