A Funny Thing Happened . . .
Thursday, March 28, 2013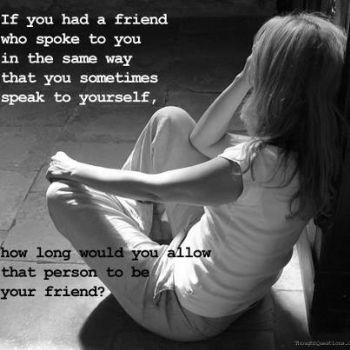 A funny thing happened when I went to Sparkcoach tonight - after doing the check-in, the message in "Check-in Coach Feedback" box was
"You're a healthy-eating rock star! Be proud of yourself and use that as motivation to stick with the program."
The first thoughts that came to my mind were, "Well, it wasn't really that great. I could've done better. Didn't get enough fruits & veggies today, could have eaten less at dinner, etc etc etc . . ."
Then I clicked on to the Program page, and guess what the topic was -
"Today's Program from Your Coach - Stop the Negative Self-Talk"
Wow!! How in the world did they know what I was thinking???!!
I just thought that was funny! And very appropriate!
So . . . YES, I DID DO A GREAT JOB TODAY!! Met all of my nutritional goals today, didn't go over on any & was only 1 gram under goal on fiber!!
So yes, I AM a healthy-eating rock star!!
Woohoo!!