So, I'm excited to report that I have learned through trail and error the importance of being precise with cutting my squares for my quilt.
At first I thought they were all perfect squares. I was actually thinking this quilt will be a piece of cake. I was whipping out squares left and right. Lesson, after my first block layout I found out why over lapping, just big enough, and slightly crooked squares too, just didn't cut it. Plus I cut the Pellon short by an inch or so. My blocks started not lining up right or just barely missing the 1/4" seam allowance causing raw edges and .... funky blocks! (I hope I'm describing this right) I thought I could fix it but I just threw it aside, I'll just make it a pillow instead!
Cloud Block attempt #1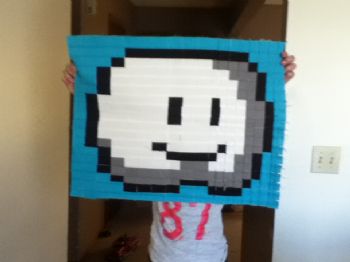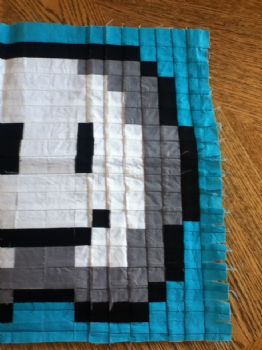 I wanted to keep working on it to see what a few of the blocks would look like at the finished 1" size. I made a slight mistake and sewed down the wrong way on the last seam of that night. Lesson - pay attention!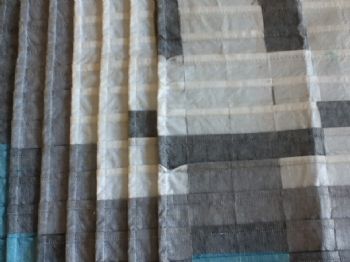 So I'm on my second attempt and I'm sure I've got it this time, no fail. I failed. Again. Same problem as before, still not perfect enough squares. I point out to myself that my white squares appear to be the problem. Lesson, measure each white square! Did it, took notes, again, on importance of perfectly aligned rows. I quit this block after it foiled on me ... Another pillow, now we have matching cloud pillows how sweet. :)
Cloud Block attempt #2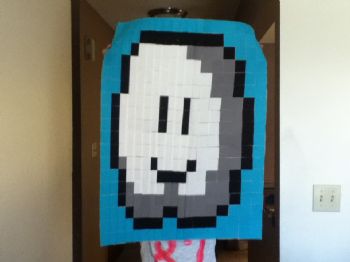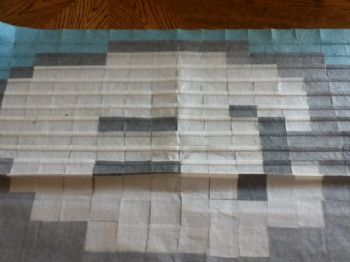 Okay ... At my third attempt on getting my first block done, I decided to do a different pattern. I was really excited at first because I thought surely this time would work, third times a charm right? Wrong. Well at first it was coming together quite well, but four letter word if those darn squares at the very bottom screwed me again!! Threw it aside for now. Star pillow will be cute anyway.
Star Block Attempt #3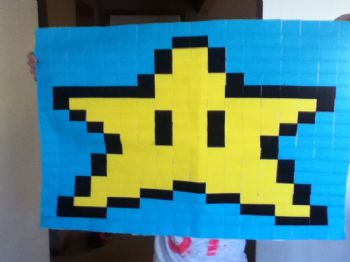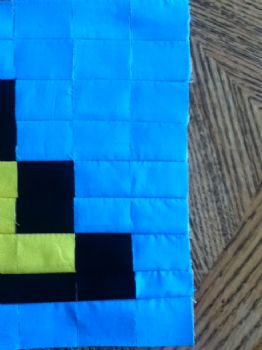 Now I'm DETERMINED to do this. I've left my, this is a peace of cake attitude at the door. I started measuring one by one casting out the rejects ... sadly, it's almost all of them.
Deceiving square rejects below. Note that I still have a couple or more yards of squares still to go.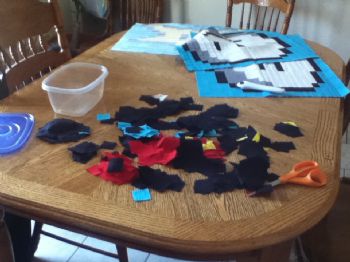 These one's passed inspection.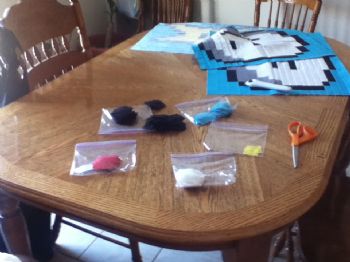 Because of the terrible outcome so far on my crap squares, I've decided to just start the whole thing over. I'm scraping all the squares I have cut so far, I'm sure there will be something I could use them for, I'd hate to wast them. Friday, I'm taking a trip to Joann's.

The End!

Nikki