Wednesday, March 27, 2013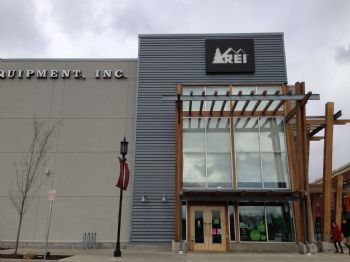 Drove to Pittsburgh today for a hair appointment and decided to treat myself to a stop at REI for a new pair of Chacos sandals for my trip to Ghana later this week.
I walked in the door and it was all over! Right as you walk in is all of the shiny new cycling gear. Some of the prettiest cycling jerseys I have seen - clearly I should look it over. As I am about to walk away with my 3 must-have jerseys I spy the pair of Pearl Izumi clipless shoes I have been wanting...and they have them in my size. By now, DH is shopping as well. I remind him we are only here to get a pair of shoes and proceed upstairs to the shoe area. Sadly I must walk past ladies fitness apparel to get to the shoe department. I stop to check out a floppy hat (it is very sunny in Africa after all) when I notice the new Prana shirts. My husband tells me that they are "ridiculously expensive" for tshirts. I tell him that Ghana is hot and uncomfortable and that anything that makes me feel better there is worth the money. He sighs as I pick the colors I like best (purple, orange and blue). We finally reach shoes. I manage to only select one pair. Final damage occurs near the cash register when I see light weight frisbees and hacky sacks which I think will be fun for down time in Ghana.
Yeah, I am a sucker for REI. Happens every time...
Hope everyone is having a great day!