I'm sitting here thinking what have I done in the past few days to blog about.
???????????????
I've been staying within my calories,
been moving my body,
I get to spend 5 days with my hubby,
get to pick out new flooring for my kitchen (my next project!)
????????????????????????????
???????????????
OH!! I KNOW!!!!!
THE SUN IS SHINING!!!! The birds are singing!! The flowers are still blooming!! So I took a trip around my yard to find some to share with you!
~ the birds flew away cause the dog was chasing the tree ~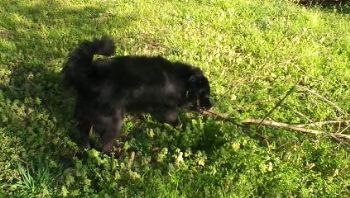 I have about 50 of these little purple flowers all over my front yard. They are called "Muscari Armeniacum"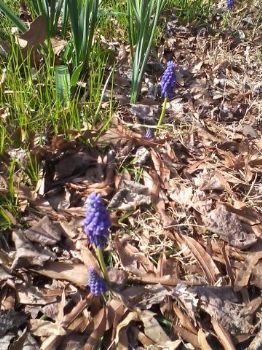 Then there are a few of these .... yes I know they are called a weed, but I like them.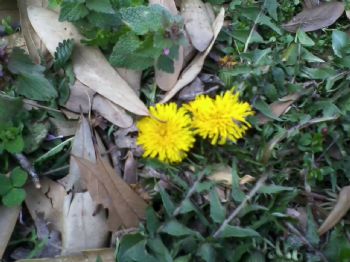 And this stuff growing by the fence ... can't remember what it is.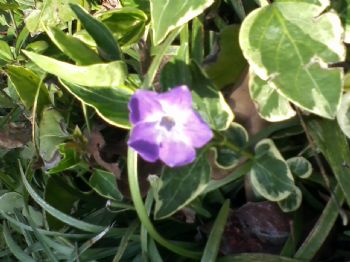 And then the SUN!! but this isn't today's sun, but I really like the rainbow burst that's in the picture.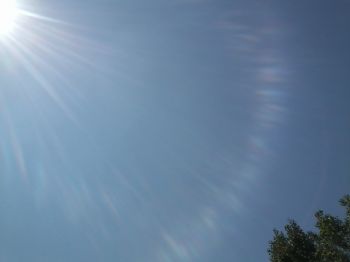 Ok here's today sun. Not sure what the extra little bright dot is. And the clouds make it look like it's ..... well got stuff coming off it.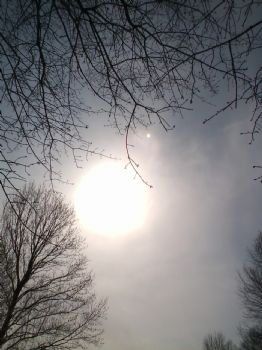 Ok that's it. My hopes for you is that everyday is filled with sun shine and flowers!
"If you do not stand firm in your faith, then you will not stand at all. Isaiah 7:9"