Hemp Seed
Wednesday, March 27, 2013
Yesterday I went to the markets to stock up before Easter weekend and stopped in the health food store on the way to get more chia seeds. I had asked about hemp seeds a few weeks ago and this time they had them!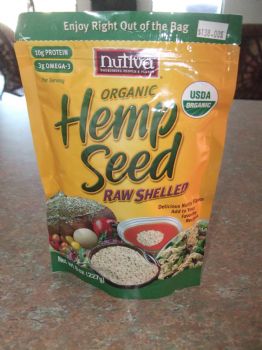 I was given a small handful to taste - a soft nutty flavor, very nice.
Now I'm looking for recipes and ways to use them :)
Any suggestions?