Iím probably not in maintenance mode. If I were, I would still be at my best-ever weight of 68 kilos that I reached last summer.
Iím not in weight loss mode either. If I were, I wouldnít be battling the same couple of pounds every weekend Ė borrowing the words from my good Sparkfriend Maura.
Maybe Iím at this ďtransition to maintenanceĒ phase that the leaders at the ďAt goal and maintainingĒ team so wisely added to the team name. And Iíve been here long enough to have given maintenance lots of thought and contemplation.
So whatís the most important thing you can think of when the word ďmaintenanceĒ comes to mind? Is it the correct calorie range? Or maybe the proper amount of exercise? Could it be the continuous motivation? Or a reward system for our continuous success? A support system of other maintainers maybe? Or is it just that we have finally established a healthy lifestyle that suits us and we can count on it?
Maybe one or more of the above. But quite honestly none of the above is the real reason Iím trying hard to maintain my weight. What has really kept me close to this all-time-low weight of mine is something else. Thereís a different reason I try to go back to my healthy habits every Monday even if my weekend has been a complete disaster. The key ingredient to my maintenance attempts Ė their degree of success being irrelevant Ė is always the same.
Failure.
To be more exact, past failure.
I never forgot how easy it is to lose control. Iíll always remember how unbelievably fast the weight we lose can be ďfoundĒ again. The disappointment I felt when I had to dig out the ďbigĒ clothes from the back of my closet cannot be forgotten. The silent, weird looks on the faces of the people who had congratulated me a few months ago are not ones that I would like to see again. And, worst of all, the awful sense of not keeping a promise to myself and of having let me down once more is definitely a thing to try to avoid at all costs.
It never gets easy. Yes, I have formed healthy eating habits that I try to follow. Yes, Iíve made exercise a routine. But still, there are days that I want to be like those people who have an out-of-this-world metabolism and can eat whenever and whatever they like Ė yes, they do exist even if they are a minority! There are days that temptation will be thrown in front of my face and coincidentally my defense system will have gone on strike! There are days that my emotions will be hard to handle and sweet treats will come to the rescue!
But there will always be the next day. And the next day I choose to remember. I remind myself where this can lead. And I begin trying again. I slowly push myself back on the right track. Simply because I recognize the other road. And I donít like the place where it leads. Iíve been there.
In short, I really believe that the more failures youíve had in your weight loss resume, the better your chances of maintaining are. As long as you translate these failures into lessons. As long as you ally with your mistakes and use them towards your goal.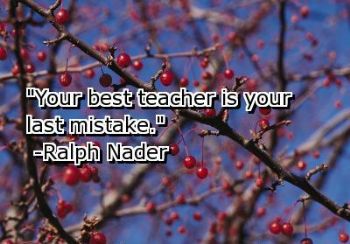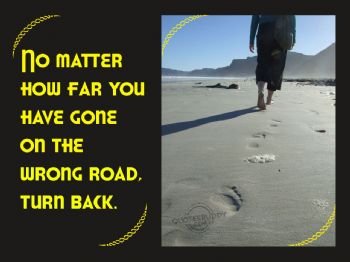 I donít consider myself a successful maintainer. But Iím one that keeps fighting. Because Iíve learned my lesson. And maybe, just maybe, thatís what maintenance is all about.