Monday, March 25, 2013
Joe and I were talking yesterday about summer vacation plans. We decided we'd like to go to the Maine coast this year for a few days or a week and do a rental house. They are SOOOO EXPENSIVE though, averaging around $1200 for a week! So, I was feeling a little discouraged until I got away from the websites specifically for vacation rentals and looked on Craigslist. We found an ad for this adorable house for $700/week in Rockland, Maine, right near the Penobscot Bay.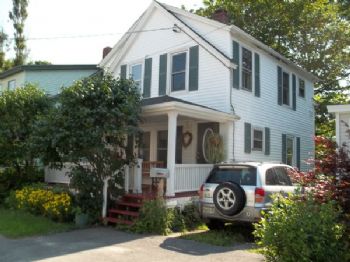 The price was perfect for us, so I called and emailed the poster last night and called again today. I got through to the woman who owns the house and she was so nice! This is the first year she is renting it so she was super flexible. She had almost all of August available so we booked it for August 10th through August 16th and all she's asking is a $100 deposit and we can pay the rest when we get there. We are sooo excited! This is Rockland: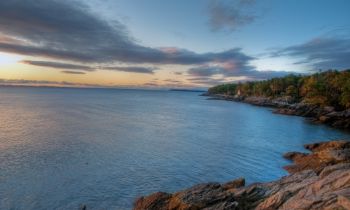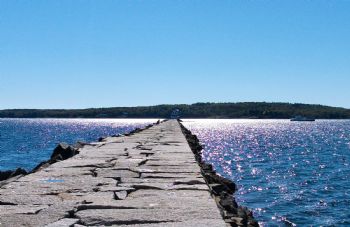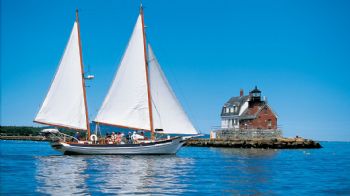 She told me that the house is about five minutes walk from a little beach and there are several more within driving distance. Plenty of parks for outdoor adventures, shops, a renovated boardwalk, a playground, etc. Joe can get a three day fishing license for less than $25. I anticipate a week full of relaxation! We can even bring our dog (but we're not sure if we will as he's big and our car is not...we'd need to get a luggage rack for the roof in order to have room for him).
I'm looking forward to spending lots of time here, reading and enjoying the breeze from the water!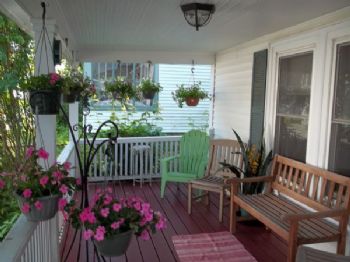 So, with our summer beach trip planned and booked, I definitely need to kick butt and get myself into better bathing suit shape! :D