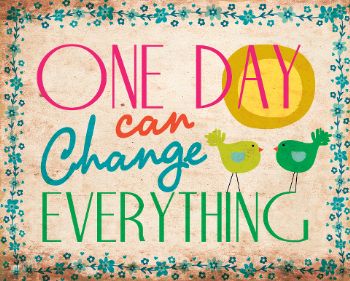 This past week was very crazy, hard, and yet I watched God do so much in our lives. Let me emphasize ESPECIALLY MY LIFE! The week has been stressful with my daughter, as I was working 11 hour days, coming home and finding myself completely depleted. After doing my laundry, cooking supper, then washing and putting the dishes away I'd stumble to my bed, curl up and sleep just to repeat the day 7 hours later. I had am emotional melt down on Thursday which followed me into Friday, feeling like I was at the bottom of the barrel with my emotions. Friday I left an hour early, drove to the park, sat in my car and bawled for an hour. I felt very alone even though I know I am not alone I just truly felt like no one understood so I cried and prayed.
Later that afternoon my best friend sent me a text, and slowly I began feeling safe enough to talk to her, one text at a time, one breath at a time, I felt the knots in my stomach begin to untangle, and the pain in my heart begin to ease. I have been eating good, without cheating which is amazing for me since I tend to cheat when I'm at a low. I think it's just the way I've dealt with the abuse all of these years, turning to food as my source of comfort. I am so thankful I didn't, I just allowed myself to ride the current of emotions until the pain subsided.
I asked the Lord what He wants me to do, and fifteen minutes later I received an email asking me if I would consider speaking at a women's conference. I have felt the pull to do this, but with all of my insecurities I just questioned myself, only finding God reminding me that the message isn't about me, it's about Him. I've been writing a blog for a while now (actually a few blogs), and find that sharing my heart with others, my struggles, my lessons I'm learning from God, and my emotional journey of finding healing from the after effects of abuse. I am nervous, yet excited to be used of God more.
Last night the group I sing and travel with went to the sweetest little country church. I found myself singing, playing my guitar, and testifying about God's greatness while in awe that even in my brokenness God chooses to use me. I'm so thankful for my blessings.
I have lost 47 pounds since Christmas, and this week with Easter Weekend celebrations coming I'm stepping up my workouts, while continuing my clean eating. I am trusting God for a much better week!
~Angie